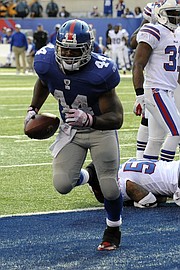 JASPER, Tenn. - When the 20 employees at Universal Form Clamp Co. were summoned to the cafeteria Tuesday, they didn't know they were about to lose their jobs.
Bob Reilly, vice president of manufacturing, told them they had until 2 p.m. to gather their belongings and leave the premises for good, witnesses say.
"By the time we finished the meeting, security was there," former die-setter James Dodson said.
The fired workers were escorted out of the scaffolding and shoring manufacturer by guards, he said.
"He came into work, they made them work all day, and they didn't tell them anything until it was time to go home," said Lori Dodson, his wife.
The workers didn't know the plant's California-based parent company, Universal Building Products, had entered Chapter 11 in the U.S. Bankruptcy Court of Delaware.
Reilly would not comment, except to confirm that the company had ceased operations.
As workers left the building, they were handed checks for their final days of work. But James Dodson, who is paid by direct deposit, said he never received the funds.
Officials at Citizens Tri-County Bank confirmed Friday that the company never deposited Dodson's last paycheck.
Harley Goldstein, lead counsel for Universal, said the company went to great lengths to assess the amounts that were due to employees, "and the company paid those amounts prior to the bankruptcy filing."
"If there were any discrepancies, they will be investigated," Mr. Goldstein said in a statement Friday.
CEO Jeff Church, who owns more than 99 percent of the company's common stock, decided to "wind down" and sell off the majority of Universal's operations to pay creditors, according to court documents.
"(Universal Building Products) operated one of the largest privately owned concrete form and accessory manufacturing businesses in North America," company officials wrote in the bankruptcy filing. "Business has significantly diminished since 2007 in light of the downturn in the construction industry."
Dodson said he and John Leroy, another former employee, are upset that they were given no advance notice of the firings.
Leroy, a welder, said he, too, wasn't paid for his work in the company's final days.
"They paid us for last week, but they ripped me off for Monday and Tuesday," he said. "I was a little nervous because I'm from New York. I just moved down here a year ago. I don't have family down here to rely on; I'm in a hard spot."
Two security guards patrolled the Universal grounds Friday behind a locked, barbed-wire gate.