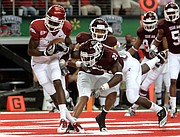 After apparent failed attempts at mediation Monday, Tonya Craft and her lawyers will be in court next Monday for a hearing they hope will establish a regular visitation pattern with her two children.
It will be Ms. Craft's first court appearance in her quest to regain custody of her children in the wake of her recent acquittal on child molestation charges in a North Georgia court.
A July 22 court date tentatively has been set when Ms. Craft is expected to make her full case for her children to start living with her again, according to Hamilton County Circuit Court officials.
That court gave full custody to her ex-husband, Joal Henke, more than two years ago when the criminal charges against Ms. Craft in Catoosa County, Ga., surfaced.
Mr. Henke claimed along with several others that Ms. Craft, a kindergarten teacher in Chickamauga, Ga., at the time, molested several children, including their own daughter. She has not seen her daughter since, and has been able to see her son only on a limited basis.
The child molestation case drew widespread attention, prompting Ms. Craft to give interviews to several national news programs.
Always claiming innocence, Ms. Craft has sued her accusers, including Mr. Henke, for $25 million in federal court and is seeking full custody of the children.
Atlanta attorney Scott King is representing Ms. Craft in her custody battle. While the criminal case drew much attention, he said Tuesday that Ms. Craft does not plan to discuss the custody battle with the media for the sake of the children.
Mr. King declined to discuss what went on in mediation Monday. Such procedures usually are private and meant to take place in lieu of a public court appearance.
Decisions to forge ahead in court usually indicate that the mediation process failed, attorneys said.
Mr. Henke's attorney, Charles Dupree, did not return a call Tuesday seeking comment. Mr. Dupree said at the end of May that both parties had agreed that Ms. Craft should have unrestricted visits with her son.
Mr. Dupree said the situation with the daughter, however, is different.
He said they were waiting to hear the daughter's therapist's opinion about the child before agreeing to any type of visitation schedule.