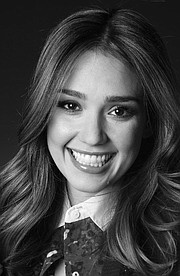 Follow @SportsChatt
On the eve of a TVA board meeting and an expected vote on restarting construction at Bellefonte Nuclear Plant, the Nuclear Regulatory Commission has turned down TVA's appeal of a "red" rating at another nuclear plant.
The NRC in May gave the Tennessee Valley Authority a "red" or "high safety significance" finding in connection with last fall's failure of a cooling-water injection valve at Browns Ferry, the utility's oldest nuclear facility.
The red rating had been issued only four times before in the past decade.
TVA appealed, saying the problem was a mechanical flaw in the valve. NRC denied the appeal in June, but continued an independent review of TVA's contention that other utilities might have the same testing and mechanical problems.
On Wednesday, NRC announced that TVA had opportunities to find and fix the problem well before the valve failed.
"TVA's failure [in its method of testing] contributed to the performance deficiency," states the NRC letter, dated Tuesday and signed by NRC Regional Administrator Victor M. McCree.
The finalized denial clears the way for "waves" of NRC inspection teams at the Athens, Ala., plant, said NRC spokesman Joey Ledford.
He said the timing of NRC's decision is coincidental to TVA's vote on Bellefonte.
"This is happening exactly when it should be happening based on when TVA filed its appeal," he said.
Ray Golden, TVA's spokesman on nuclear issues, said the timing of the announcement was "not the best, with the board meeting [today]." But he said TVA is pleased that the NRC's review indicates TVA had a "performance" problem, not a service testing program deficiency.
"We are committed to addressing all of our shortcomings," Golden said.
Ledford said the upcoming NRC inspections at Browns Ferry likely won't be finished until some time in 2012.
"These are the most rigorous of all inspections other than what happens after an accident," he said.