Follow @SportsChatt
Document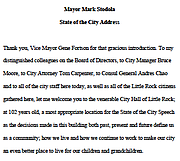 Lawyers for Hamilton County 911 filed a federal lawsuit Monday alleging that AT&T submitted false reports, neglected to pay fees for nearly a decade and has used the savings as an unfair advantage against competing phone companies.
"AT&T has violated state law by filing false reports and failing to remit 911 charges necessary to pay for life-saving services," said a statement from attorneys for the Hamilton County 911 District.
AT&T spokeswoman Cathy Lewandowski said Monday that the company had no comment on the lawsuit.
The lawsuit claims that, since at least July 2001, AT&T has filed monthly and annual reports listing fewer business phone lines than they actually provide. Under Tennessee law, phone companies must pay $3 per month per line to pay for 911 access.
Attorneys for 911 have requested that AT&T provide accurate records and pay fees owed since 2001. The complaint also asks that the company pay $10,000 for each false report. The estimated false report fee is $1.33 million.
"Without access to the phone company's records, we cannot estimate how much is owed to the district," said Frederick Hitchcock, one of the attorneys for 911.
Hitchcock and his colleagues declined further comment on the pending lawsuit.
The lawsuit is in federal court because the AT&T branch being sued is operated out of Georgia and the amount in question is more than $75,000.
The question is in how phone companies report the number of lines they provide. Traditional analog phone lines -- so-called landlines -- were counted as one line each and charged as such.
But digital technology now allows for a single circuit to house 23 channels, each of which has an assigned telephone number and can be used for voice calls, according to court records. The lawsuit claims that the phone company could be counting each circuit as one line, thereby avoiding fee payment on up to 22 other lines.
A 2007 Tennessee attorney general's opinion interpreted that 911 districts could levy a service charge on each channel of the circuit.
In a March phone service bid proposal for Hamilton County, AT&T stated it would not collect the $3 rate and instead collect $2 per line per month. That allowed the company to underbid the next lowest bidder by 69 cents per line per month, "unlawfully increasing its profits at the expense of revenue to support the critical emergency services that" 911 provided, according to court records.
INVOLVED PARTIES
Phone companies attorneys have requested information from these companies in a Hamilton County Chancery Court filing:8x8, Inc.Access Point, Inc.AT&T Communications of Southern Central States (BellSouth)AT&T Corp.BCN Telecom, Inc.Business Telecom, Inc.CenturyLink, Inc.Covista, Inc.Deltacom, Inc.Granite TelecommunicationsNetwork Telephone Corp.Talk America, Inc.TCG Midsouth, Inc.US LEC of Tennessee, Inc.XO CommunicationsSource: Hamilton County Chancery Court
Hamilton County 911 spokesman John Stuermer said Monday that, as phone subscribers switch from landline to wireless or Internet-based phone services, money to 911 centers decreases.
"Our biggest problem is that our revenue stream is based on the old analog line," Stuermer said. "Our cost of service is going up in manpower and equipment but our revenue is going down."
Attorneys Michael Mahn, Frederick Hitchcock and Tom Greenholtz filed the suit after AT&T denied them access to review and inspect the company's records to determine if past reports were accurate.
The attorneys filed an information request on Oct. 18 with the Hamilton County Chancery Court, asking 21 local phone service providers to allow them access to records, according to court records.
The request was an attempt to learn if the companies had falsely reported how many business lines they provided in Hamilton County, which could have shown how much money the companies should have paid each month since July 2001.
On Nov. 2, the attorneys added AT&T to the request and dismissed nine companies that had since complied with the information request. A Nov. 28 hearing is scheduled in Chancery Court for the remaining companies that haven't handed over the requested information. Attorneys have asked for records and for each company to provide a representative to answer questions about the reports.
Davidson and Lincoln counties sued BellSouth and other communications companies for the same practice in May. The cases settled out of court for an undisclosed amount in October.
Attorneys in that case attempted to raise it to a class action lawsuit involving the 100 county 911 districts across Tennessee.
Hitchcock's law firm -- Chambliss, Bahner and Stoppel -- represents nearly 20 county 911 districts. The suit by Hamilton County is the only one of the districts listed as of Monday in court records.
In 2006, the 911 district for Madison County, Ala., sued BellSouth for the practice. The company settled for an undisclosed amount in 2009.