Photo Gallery
UCA Homecoming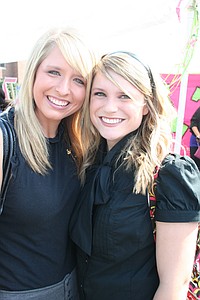 The festivities included a parade and tailgating before the game at First Security Stadium October 11.
Michelle Moore awoke to the sound of fighting.
"All I heard was 'Daddy, he didn't hit me. Daddy, he didn't hit me.'"
Then five gunshots and banging on her front door.
It was around 1 a.m.
"I don't know who was bangin' for help," she said. "When I opened my door, I seen him right there laying in the street."
Police say Moore's next-door neighbor, 47-year-old Timothy Harris, was killed in the 1600 block of Olive Street hours after Halloween. Moore rushed outside.
"I watched him take his last three breaths," she said. "I was trying to talk to him."
Across the street, she said the suspect's truck plowed over a mailbox. Police say no suspect information is available.
Harris had lived on Olive Street for about three years. He just remodeled his house, Moore said.
He had a wife and a dog, and was hardly home because he worked as a supervisor at Coca-Cola, she said. Harris' wife reportedly arrived after the shooting took place.
This morning police towed a white Ram pickup truck from Harris' driveway. The windshield appeared to have been struck by a bullet.
Moore, who has three young girls, plans to check to see if her house was hit.
"I was just praying to God that it didn't go through my front door," she said.
This morning, her girls asked what happened.
"It'll be okay," she told them. "They just took a good man."
This is a developing story. Stay with the Times Free Press for more details.