Photo Gallery
Bridal Show @ Statehouse Convention Center — 01/19/14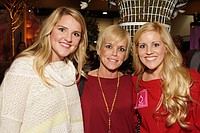 01/19 — The Arkansas Democrat-Gazette's 18th annual event featured 200 booths for brides-to-be, friends, family and and fiances to check out.
Photo Gallery
01.22.14 Puzzles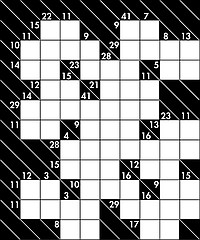 01.22.14 Puzzles


View Our Coverage of the Deadly November 2016 Storms
STORM DAMAGE, INJURIES AND FATALITIES
Fatalities Polk County - Two killed; severe structural damage Injuries McMinn County - up to 23 injured; collapsed structures Marion County - Three injured; collapsed structures Structural damage only; No injuries or fatalities Bedford County Bradley County Coffee County Franklin County Sequatchie County Source: Tennessee Emergency Management Agency
Tennessee storms reaction
Congressman Chuck Fleischmann: "I am extremely saddened by the devastation left by last night's severe storms in Polk and McMinn counties," said Fleischmann. "My thoughts and prayers are with the people of these wonderful counties, especially the families who lost loved ones, those injured and the first responders who are currently on the ground. Please know I am monitoring this situation closely and am in constant contact with local officials."
At least five people have been killed by the storms in Tennessee and Alabama, authorities said.
A husband and wife died and two others were injured in Polk County, Tennessee Emergency Management Agency spokesman Dean Flener said.
Three people were also killed in a mobile home in Rosalie in northeast Alabama when a tornado struck there, said Jackson County EMA Director Mike Ashburn. Three other people were taken to the hospital with injuries, he said.
Tornadoes touched down in Whitwell, Ocoee and Athens, Tenn., as well as in Rosalie, Ala., the National Weather Service confirmed. Several buildings were severely damaged and as many as 23 people have been injured, Flener said.
The National Weather Service has preliminarily categorized all three tornadoes as EF-2s.
Authorities in McMinn County are still working on search and rescue, Flener said.
Members of the Chattanooga Fire Department's Urban Search and Rescue Team have been called to help in Athens, said Bruce Garner, spokesman for the Chattanooga Fire Department.
The team specializes in rescuing trapped people from debris.
Nine counties are reporting storm damage, with the most serious damage in McMinn and Polk counties, Flener said. Marion County has reported three injuries.
Bedford, Bradley, Coffee, Sequatchie and Franklin counties are reporting only structural damage, he said.
West Polk County Volunteer Fire and Rescue said today the Ocoee area was hit by a "devastating tornado."
Earlier this morning, the organization's Facebook page reported Hwy 411 south of Hwy 64 had been shut down and said the Polk County High School had opened as a shelter.
Polk County Emergency Management Agency confirmed early morning storms destroyed a fire station and damaged several other structures.
Erlanger Hospital is treating 13 people with storm-related injuries, a spokeswoman confirmed today. Eight adults and two children are in fair condition. Three adults are in critical condition.
The worst of the severe weather should be over in the Chattanooga area, Roberts said.
Hamilton, Bradley and McMinn counties were under a flash flood watch this morning and heavy rain is expected to continue today, he said.
Garner said multiple roads have standing water, and flash flooding has been reported. He urged drivers to be careful.
The flash flood warning ended 11:30 a.m. Wednesday.
U.S. Senator Bob Corker discussed the tragedies in East Tennessee Thursday on the Senate floor.
"Mr. President, I rise today to express my deepest sympathies and offer steadfast support to the countless Tennesseans who have experienced tragedy in the recent days," he said. "It's been a rough few weeks in our great state."
"Last week, my hometown of Chattanooga lost six young children in a tragic school bus crash. And today, countless East Tennesseans face a long road ahead after severe storms and tornadoes ripped through Southeast Tennessee, leaving tremendous damage and taking the lives of two individuals in Polk County."
Corker called the wildfires in Sevier County an "unimaginable tragedy" and said he will support requests for assistance for the recovery efforts alongside Governor Bill Haslam, Senator Lamar Alexander and Congressman Phil Roe.
"So many wonderful families call Sevier County home," Corker said. "Tough, proud people whose roots in the area span generations."
Reporters Ben Benton and Paul Leach contributed to this report.
Photo Gallery
Faith, Family & Ducks! @ Jack Stephens Center — 01/18/14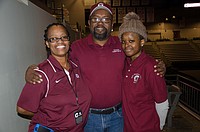 01/18 — Willie and Korie Robertson of the A&E reality TV sensation Duck Dynasty and the Duck Commander company made an appearance for a fundraiser for the Spark of Life Foundation, which offers grief recovery retreats to those who have experienced loss.