Job growth in Chattanooga
Unemployment in metropolitan Chattanooga has fallen by half in the past seven years from a peak of 10.2 percent in June 2009 to 5.1 percent last month as local employers have added nearly 18,000 jobs in the six-county area since the Great Recession ended.
Photo Gallery
Puzzles for Nov. 14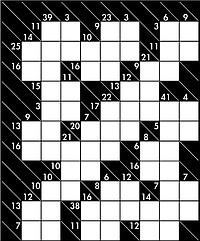 EDITOR'S NOTE: One in an AP series examining issues at stake in the presidential election and how they affect people.
WASHINGTON - Tepid income growth and shrinking opportunities for blue-collar workers have kept many Americans anxious about jobs and the economy, seven years after the Great Recession ended.
The unemployment rate has fallen to a relatively low 4.9