Photo Gallery
Bianca Horton murder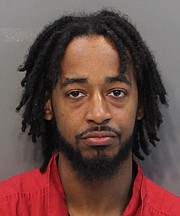 The three men accused in the 2016 murder of 26-year-old Bianca Horton may face the death penalty if convicted.
Hamilton County District Attorney Neal Pinkston filed a notice of intent Wednesday to seek the death penalty against Andre Grier, 31; Charles Shelton, 28; and Courtney High, 27.
The men are accused of killing Horton to prevent her from testifying against fellow gang member Cortez Sims, who was accused of shooting Horton's daughter and killing another woman, 20-year-old Talitha Bowman.
Sims was convicted of Bowman's murder last year.
If the men are convicted, a separate sentencing hearing will be held during which the state will ask for the death penalty.