After the Hamilton County Commission shot down a wheel tax referendum that could direct more funding to public schools last week, some Hamilton County teachers are saying they've had enough.
In an open letter Sunday, more than 70 teachers called out Commissioners Randy Fairbanks, Sabrena Smedley, Tim Boyd, Greg Martin and Chester Bankston for voting against the referendum and a 34-cent property tax increase included in the first round of FY 2020 budget proposals earlier this year.
In an email sent with the letter, Kendra Young, a teacher at East Hamilton School, asked the "community, the residents of Hamilton County we serve, to stand with us and demand better from our elected officials," as well as demand a teacher salary increase.
"The true test of whether or not our leaders support teachers is revealed in their actions, not empty praise. We are tired of hearing lip service from leaders whose votes do not match their rhetoric. Based on their actions, we have a group of elected officials who are content with our teachers being paid less than those in every surrounding district in both Tennessee and Georgia," the letter reads.
"On two occasions this summer, Randy Fairbanks, Sabrena Smedley, Tim Boyd, Greg Martin, and Chester Bankston voted against fair pay for teachers. Last week those same commissioners, Randy Fairbanks, Sabrena Smedley, Tim Boyd, Greg Martin, and Chester Bankston even voted against letting voters decide whether teachers deserve a competitive wage. Actions speak so much louder than words, and these commissioners have repeatedly shown that they do not stand for teachers," the letter continues.
On Wednesday, legislation to put a $60 annual vehicle, or "wheel," tax on the next county ballot to benefit teacher pay failed in a 5-3 vote after a heated debate about growth, trust and public interest.
Document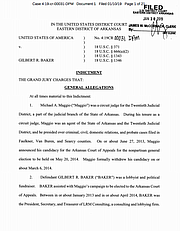 But some have pointed out that commissioners have backtracked on their own arguments during this summer's property tax increase debate.
Former Chairwoman Smedley, of District 7, suggested leaving the tax increase decision up to the community in July after hearing that 65 percent of Hamilton County residents supported increased public education funding.
"We're going to have to go out into our communities and get some input," Smedley said at the commission's July 31 meeting. "And I think one way to find out how everyone feels, instead of everyone running their own little polls, is let's put it on the referendum and we'll see what the taxpayers [think]."
Smedley and fellow commissioners Boy and Martin argue now that it was the school district and school board's decision not to give teachers a raise this year.
Martin, of District 3, said the nine members of the Board of Education alone are responsible for whether funding is allocated toward teacher raises.
A 5% teacher pay increase was originally included in Superintendent Bryan Johnson's $443 million budget that was shot down by the commission. The resulting revised - and balanced - budget at first included a 2.5% teacher pay increase, before school board members, district officials and members of the teachers union settled for a one-time, $1,500 bonus for district employees instead.
The funding that would have been used for teacher salary increases, part of about $19 million in growth money the district received between increased local and state tax revenue and federal funds, was instead budgeted for new positions including school counselors, behavior specialists and reading interventionists.
Since then, teachers along with an official endorsement from the teachers' union, the Hamilton County Education Association, have begun calling for a wage increase in the FY 2021 budget.
Smedley said that she would have been in favor of the district using its growth money toward teacher pay raises, which district officials have previously said would cost about $12.5 million, but the county is not able to legally earmark certain funds within the general operating budget it allocates to the school district.
Hamilton County Attorney Rheubin Taylor confirmed that during the wheel tax debate, when commissioners questioned whether a referendum giving public schools more money would have even guaranteed increased teacher salaries.
"I feel like teachers have been used as a bait and switch throughout this budget process," Smedley said.
Boyd hadn't seen the letter yet when he talked to the Times Free Press on Sunday, but he echoed Smedley and said the onus for a teacher pay raise was on the school board.
"We have a school board that doesn't care about teacher pay," Boyd said.
As for last week's wheel tax referendum, he said that once it was proposed he heard from dozens of constituents and none of them were in favor of the additional tax.
Carrie Bishop, an eighth grade English teacher at Hixson Middle School, said though the county as a whole has made substantial progress, it still has to compete with surrounding counties and she is worried that future generations aren't attracted to the workforce because of pay.
"Teachers are the most important in-school factor that influences student learning. Improving teacher pay is a way to elevate the profession and ensure that students continue to be taught by highly effective teachers," Bishop said in a statement. "Tennessee is 36th in the nation for average teacher salary and in the middle of the pack for teacher pay among bordering states. Hamilton County has to compete with several nearby districts to attract and retain the most effective teachers."
The open letter, with an ever-growing number of names, is not an official HCEA action, said union President Jeanette Omarkhail. But the group does support teachers using their voice to speak out, she added.
"HCEA is organizing as well to reach our 10% [raise] in 2020 goal. We are positioned to take action to engage educators and the school community in exercising their right to speak out without fear of retribution, their right to vote and their civic responsibility to vote for a strong public education," Omarkhail said in a statement.
Though the writers of the open letter have not confirmed it, some teachers have speculated about creating a petition to put the wheel tax referendum back on the ballot.
Contact Meghan Mangrum at mmangrum@timesfreepress.com or 423-757-6592. Follow her on Twitter @memangrum.