By 2040, greater-Chattanooga will be home to around 1.4 million residents. How will the region manage that many people using the transportation system? Technology will have some impact, but young people will still need to get to school and activities; adults will still commute from home to work; and the elderly and those with disabilities will still need to access healthcare.
In 2018, the Chattanooga Area Chamber of Commerce solicited input from more than 5,000 individuals on a future vision for livability and prosperity -- a vision affirming that the high cost of owning a car should not be a prerequisite to economic participation. Should that Velocity2040 vision be realized, the Chattanooga area will require a lot less parking, and significant improvements to walkability and mass transit.
Many American cities were built around moving cars, not people. Now, cities like Chattanooga are starting to appreciate and capitalize on alternative modes of transportation.
TREND sat down with executive and governance leadership from the Chattanooga Area Regional Transportation Authority (CARTA) and The Trust for Public Land (TPL) to learn about Chattanooga's best-laid plans for the cleanest, most affordable, and spatially efficient modes of transportation: transit, walking and biking.
Jarrett Walker, Ph.D.
– International Consultant, Transit Policy & Network Design
Walker has been a full-time transit consultant since 1991, leading numerous major planning projects in North America, Australia and New Zealand. He's the author of Human Transit: How Clearer Thinking about Public Transit Can Enrich Our Communities and Our Lives – a friendly, non-technical introduction to transit's underlying geometry and role in city-building, and the value judgments involved in transit and development policy.
TREND: Why did CARTA engage your firm on a study to redesign the Chattanooga bus system's network? What were some of its topline recommendations?
Walker: We were asked to look at the CARTA bus network, how it could be made more efficient, effective, and produce more value in terms of helping people to affordably get where they're going, while deploying limited municipal resources more efficiently.
In Chattanooga, there's definitely still a need for a fixed-route bus system; there are corridors with enough density that nothing else will do. We facilitated community conversation about the trade-offs between ridership goals and coverage goals, helping to make clear that much of what CARTA is expected to deliver isn't something you'd do if the goal were just to increase ridership, because there are many parts of the CARTA service area that have not developed in a way that enables highly efficient public transit.
We also identified an appropriate, niche role for demand-responsive service like microtransit, which CARTA's been piloting. A demand-responsive service cannot replace most of the system because microtransit is an inefficient form of public transit in terms of its use of labor. It's not something that should be offered where fixed-route bus services are vastly more efficient; rather, just deploy microtransit in the nooks and crannies of CARTA's service area where it does make sense.
TREND: Did any major transit capital project emerge as a pressing need in the near term?
Walker: Building a bus transfer station or a central hub downtown remains a legitimate need. We did not start from the question of, what should we build, but rather how do we provide people with access to opportunity? We measured out how people's ability to go places in reasonable amounts of time was affected by various options. In Chattanooga, improving upon those metrics will require a downtown transit center.
It also requires a logical pattern of reliable, high-frequency service, certainly on your highest-ridership corridor in the region, Brainerd Road. There are also many other important local streets that can support high-frequency service.
What's important is to have enough resources to run a good bus network, because a useful network is what delivers your desired outcomes. It's not just a matter of what you build, transit is about what you operate.
TREND: What are your thoughts on transit's applicability to economic development?
Walker: There's economic development in the way that businesses enhance their bottom lines. And then there's equitable economic development or how the least fortunate people in your community are experiencing the economy. Transit is relevant to both.
Younger talent wants to live in interesting urban places but to attract that young talent does require developing in a less sprawling way where everybody will have to drive for every single trip. Your downtown, UTC, and the job centers you already have downtown, are foundational anchors for a connected urban fabric that's becoming a place where people want to live, including very talented young people who do not desire to live in car-dependent places.
That means your future lies in continuing to foster a densifying urban core at a scale that's going to require you to depend upon very good fixed-route bus service that can gradually turn into bus rapid transit, maybe even light rail someday. The important thing is that it be frequent service, operating reasonably reliably, offering a decent experience including civilized infrastructure like a downtown transit center, along with some demand-responsive service to get out into the more difficult places where people need lifeline access to transportation.
Separately you have the issue of, how do we provide access to opportunity for people at risk of being trapped in intergenerational poverty? The answer: provide a lot of the same service. The same tactics address both dimensions but where you have urbanized or ruralized poverty within the region, you need to provide some service even if it won't necessarily post high ridership figures.
TREND: How do we better integrate potential partnerships with CARTA into Hamilton County's land use strategy?
Walker: A transit corridor with high ridership will only arise out of denser development. So, for today's land-use planning decisions, be aware of a what a high-ridership corridor looks like for your region so you can decide whether to build out certain corridors with realistic expectations for different activities at every transit stop.
Being able to safely walk to the bus stop is important. The corridor also will need linearity, meaning buses can run in a reasonable line and don't need to circle. They'll be able to get in and out of various destinations where ingress and egress might otherwise be very hard for a bus.
Density, walkability, linearity – so where Chattanooga already has that including on McCallie, along Main Street, along South Broad going out toward the incline, build on it and make those corridors even stronger. Brainerd Road will continue to be one of CARTA's top performing lines; it just needs a lot of work to make it walkable and so should develop in a way that shows respect for the people who actually want to walk and not just get in their cars all the time.
Corey Evatt
– Incoming CARTA Board Member & Local Transit Advocate
Corey Evatt created ChattaTransit.com, a website aimed at boosting knowledge of and access to CARTA transit service. A lifelong Chattanoogan, Evatt routinely rides the bus for convenience, affordability, and environmental reasons.
TREND: As a newly appointed CARTA Board member, what excites you most when you think about near-term opportunities for improving Chattanooga's transit system?
Evatt: To lift up absolutely everybody who's riding CARTA today, we need to invest in frequency [of next-bus arrivals]. When the best-case scenario is 30 minutes between buses arriving, this inevitably makes CARTA a lot less competitive with driving. Service frequency needs to resume its pre-pandemic levels.
Many people don't carry cash anymore, so moving beyond a cash-only system for fare payment, to enabling pay-by-phone or credit card swipes, will make CARTA more user-friendly and convenient. Finally, if we're increasing service frequency then we'll also need to get folks invested in building the [downtown] transit hub we've been talking about, as a community, for a long time.
TREND: As a CARTA customer, do you see a need to build a centrally located transit hub?
Evatt: For today's everyday rider, this is a huge need for just transfer purposes in our system. It's a major hassle that doesn't offer much shelter from the weather. I can't imagine having to make transfers to get to work, healthcare, to buy food -- to exit one bus that only arrives every 30 minutes, then wait for another one that's operating with even less frequency. Some transfers are possible without that headache, but many of them involve a lot of planning -- an additional stressor for someone who likely already has a lot of stressors in life.
I'm also interested in removing the requirement to pay the fare again in order to transfer. Your initial fare-pay should be good all the way through to your final destination. A centrally-located transit hub would not only address a lot of those needs, but it would also raise Chattanooga's overall awareness of transit. We're world famous for the Choo-Choo but there's currently no signature facility in contemporary use, like NYC's Grand Central Terminal, that we can point to and be proud of. Planning should put forward the vision for where major transit corridors are, and then encourage transit-supportive land use by brokering discussions between CARTA and developers.
Noel Durant
– Tennessee State Director, The Trust for Public Land
The Trust for Public Land works to create parks and protect land for people, ensuring healthy, livable communities for generations to come. Noel Durant is a Chattanooga native who served in a variety of roles at the TPL before assuming the role of Tennessee State Director in 2021.
TREND: Is there is there a broader vision for connecting the entire city via the trail system?
Durant: The Parks master plan lays out an ambitious thread of connected greenways that would link across the city. There are some existing assets and, alongside the City of Chattanooga, TPL is exploring how some of those might transition into multiuse paths for cyclists and pedestrians. But if we want to, say, convert an underutilized rail corridor into a greenway, is there also the social infrastructure in place to build from the neighbors' vision of what they want their neighborhood to look like in the future? Is there the will to also invest in affordable housing along these routes?
Ideally, we learn what the community wants, their daily life challenges, and from there we integrate transportation improvements. The TPL isn't the owner of these facilities. They belong to the people who live there. If we just drop a park into a neighborhood without context sensitivity, what happens to the long-term stewardship of that facility? Will neighbors step up and say, "Our swing sets and water fountains are broken?" They might be saying that, but without a collective voice that's been exercised throughout the initial creation of that facility, we set ourselves up to perpetuate inequity.
TREND: What about walking and biking facilities as an affordable mode of transportation to connect unemployed or underemployed residents to opportunity?
Durant: The Alton Park Connector is one of the City's first efforts to create a neighborhood connection into the Riverwalk and broader greenway system. This would connect Alton Park, the South Broad District and all the redevelopment that's occurring there, to the job centers that will inevitably come to Alton Park, Clifton Hills and ultimately to East Lake. Those neighborhoods have significant, persistent challenges with poverty, lack of connectivity and very few households that own cars. Those communities are also saying, "We want to see economic investment and better connections to the rest of the city. We've not yet been part of 'the Chattanooga renaissance' due to physical barriers like heavy rail, the Interstate, the Chattanooga Creek."
A shared-use pathway can bridge those divides and link public assets along the route like Eastlake Park, Crabtree Farms, the Southside Community Park and the Riverwalk. Neighborhoods that are home to diverse ethnicities and cultural backgrounds will be able to get from one side to the other without having to rely on a car.
TREND: This sounds like an ideal candidate project for federal funding from USDOT.
Durant: We just applied for a $4.5 million federal RAISE grant, and the City of Chattanooga pledged a $3 million match if awarded. TPL believes this project is tailormade for the equity focus of the RAISE program, to help neighborhoods that have been underinvested in for decades, and create a paradigm shift through meaningful, community-driven transportation improvements.
These neighborhoods once had a thriving Black middle class back when Chattanooga Glass provided high-paying jobs. When the Clean Water Act and Clean Air Act passed, that was a very good thing for the overall environmental health of our city, but it also meant those jobs went away and we've since been struggling to figure out, what is the next catalyst for this community? Alton Park neighbors view this connector as a key catalyst for generating the new investment needed to support local businesses.
TREND: What do you think is important for Chattanooga's business community to know about bicycle and pedestrian infrastructure?
Durant: There's a compelling story to tell about bicycle and pedestrian facilities as a driver for redevelopment and reinvestment. When you see The Bend and the South Broad District, they're looking at $3 billion of redevelopment that wasn't on anyone's radar before there was a bike/ped connection, before linear connectivity of multiuse paths across the city. What are employers and employees looking for when they're choosing their next move? It's a quality-of-life where you can walk or bike your commute to work, and that's integrated with social opportunity -- entertainment and leisure along your route. Compare that to sitting on I-24 to go over the ridge cut or around Moccasin Bend -- that's not what people are moving here for.
To learn more about how mobility fits within the Chamber's vision for the future, visit the Velocity2040 website.
Timeline of recent major planning efforts at Carta
* 2013–2016: The 'Multimodal Transportation Center Study' evaluates CARTA service-plan; identifies sites / generates concepts for a central transit hub. Sites selected for final consideration explored for potential development.
* 2017: CARTA collaborates with Urban Story Ventures on a possible joint development project at the Aerisyn site.
* 2017–2020: Jarrett Walker & Assoc. generates recommendations for comprehensive redesign of CARTA's system network, as well as opportunities for transfer points. CARTA Board of Directors reviews draft plan in 2020; further public engagement and plan development delayed by onset of COVID-19 pandemic.
* 2020–2021: CARTA participates in The River City Co. 'One Riverfront' plan.
* 2022: Appeal to Federal Transit Administration for 'Areas of Persistent Poverty' grant funding to support Shuttle Park West, an electric-vehicle innovation center and mobility hub.
READ MORE
* Chattanooga-based Mission Omega is fighting financial crime one click at a time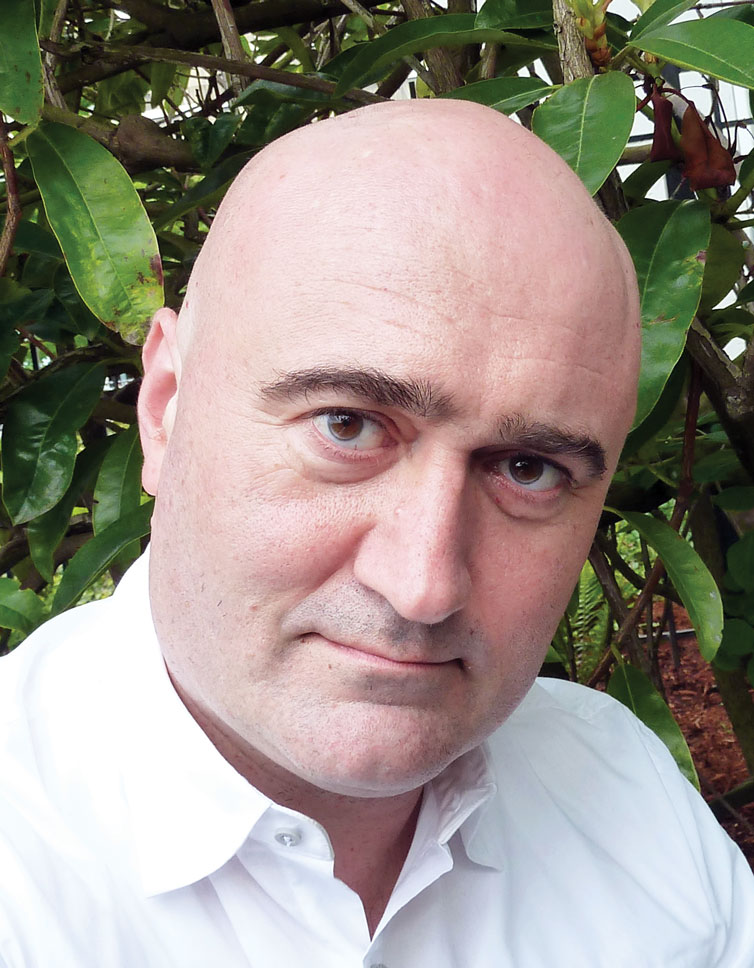 Contributed photography / Jarrett Walker