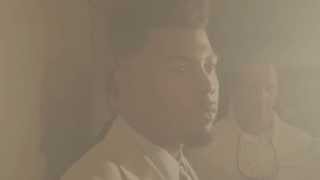 HOOVER, Ala. -- When the preseason watch list for the Thorpe Award, given annually to the top defensive back in college football, was announced on Monday, Cameron Sutton's name was not on it.
It was the latest in a string of accolades that haven't come the way of the Tennessee cornerback, who probably has a reason to feel like he's being overlooked nationally and within the SEC after not making either of the all-conference teams following his sophomore season.
One of the Volunteers' top defenders and team leaders, Sutton shrugged all of it off on Tuesday.
"It doesn't surprise me at all," he said during Tennessee's turn at SEC media days. "It doesn't start here. Even before high school and stuff like that, I wasn't highly-recruited and this and that. I don't really worry about it. You have to play the game at the end of the day."
The 6-foot-1, 190-pound Sutton was a three-star prospect coming out of Jonesboro High School, where he was a multi-sport star who played basketball and baseball.
Despite a scholarship offer list that included Florida, South Carolina, Auburn, Arkansas, Missouri, Clemson, Virginia Tech and Georgia Tech, his arrival in Knoxville in 2013 was rather quiet.
He's started every game of his career, though, and he finished with 35 tackles, four for loss, three interceptions and a team-leading 14 passes defended, the fifth-highest single-season total in that category in the history of the program.
"Cam has come a long way," Vols coach Butch Jones said. "Cam was part of our first recruiting class. When we talk about one of the elements that make great players, the makeup of great players is consistency. I spoke about (quarterback) Josh (Dobbs) with consistency in performance, and Cam is the illustration on defense.
"He's very, very consistent. He's extremely competitive. He now gives us the luxury of the ability to play more man-to-man coverage with him. He's very, very cerebral. He's an intelligent football player.
"He's worked exceptionally hard, and Cam Sutton deserves everything he gets. He walks around with an iPad all the time studying football. He's a true student of the game."
Sutton wants to become the SEC's best cornerback, both he and Jones have said in the past, and while he's probably not there just yet, his ability and production hasn't gone unnoticed, at least by one of the league's other top players at the position.
"I like Cam Sutton from Tennessee," Florida's Vernon Hargreaves III said here Monday. "He's a good player. We play similar, I would say. We have about the same numbers."
A spike in those numbers, which is difficult to do for corners when teams may avoid targeting their side of the field, would help Sutton's perception beyond Knoxville and the SEC. So, too, would more team success. That's the greater focus for him.
"I just continue to showcase," Sutton said, "who I am and the university I represent and do everything and anything I can to help this team win."
Contact Patrick Brown at pbrown@timesfreepress.com.