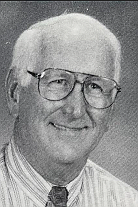 Teddy W. Millsaps
Teddy Winfield Millsaps passed on to Glory May 2, 2019. He was born February 13, 1932 and graduated 1950 from Soddy Daisy High School. After serving in the United States Army, he received his Bachelor's degree from Carson Newman College and his Master's degree from the University of Alabama. ROLL TIDE!!
Ted was a well- known coach and educator in the Hamilton County School System for many years until his retirement. He is preceded in death by his parents, Winfield and Iva Grant Millsaps of Daisy, Tenn. and his sister and her husband, Dorothy (Millsaps) and Bud Selcer of Falling Water, Tenn.
He is survived by his son, Randy (Eva) Millsaps, granddaughters, Beth Millsaps and Jamie (Micky) Deweese, as well as numerous nieces, nephews and cousins.
A graveside memorial will be held at 2:30 p.m. Sunday, November 19, 2023 at Millsaps Cemetery located on Hotwater Road, Mowbray Mountain, Soddy Daisy, TN.
Condolences and memories can be shared at www.williamsonandsons.com.Arrangements are by Williamson and Sons Funeral Home, 8852 Dayton Pike, Soddy-Daisy, TN 37379.
Published November 19, 2023