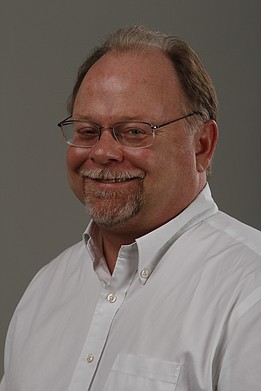 Ben Benton is a news reporter at the Chattanooga Times Free Press. He covers Southeast Tennessee, North Georgia and Northeast Alabama.
Ben has worked at the Times Free Press since November 2005, first covering Bledsoe and Sequatchie counties. Ben was born and raised in Cleveland, Tenn., a graduate of Bradley Central High School. He has a bachelor's degree in communications from the the University of Tennessee, Knoxville. In 2014, he placed third in the Green Eyeshade Awards for Disaster Coverage- All Dailies for his story on the South Pittsburg flood, and third place in the Specialized Site category for the newspaper's Civil War 150th anniversary online special section.
Ben previously worked at The Daily Post-Athenian in Athens, Tenn., The Herald-News, in Dayton, Tenn., and at the Knoxville Journal, in Knoxville, Tenn. Ben, a lifelong UT fan, lives in Chattanooga with his wife, Lisa, and has been a Chattanooga resident since 1988. Ben has one son, Benjy, who works in town as a web developer. When he's not working, Ben likes to cook and hit the backroads in search of barbecue and the region's natural beauty.
Contact Ben at bbenton@timesfreepress.com or twitter.com/BenBenton or www.facebook.com/ben.benton1 or 423-757-6569.
An Athens, Tennessee, man was jailed after allegedly firing shots at residents and law enforcement after an altercation.

The Tennessee Occupational Safety and Health Administration has fined the Tennessee Valley Railroad Museum $12,000 in three "serious" citations for safety viol…

Subscriber Exclusive

With the increasing cost of fireworks — and cost of living — many governments across the Chattanooga region are planning smaller Fourth of July celebrations th…