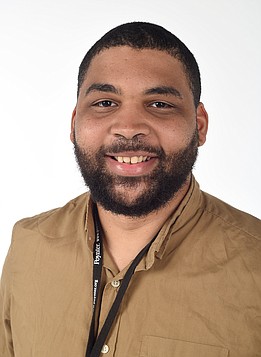 LeBron Hill serves as the Times Editorial Page Writer for the Chattanooga Times Free Press.
LeBron started his journalism career in 2019 with The Tennessean in Nashville and served as an opinion columnist and editor there for four years. During that time he was also an opinion editor for the Memphis Commercial Appeal and contributor to the USA TODAY Opinion section.
LeBron has won awards from the Tennessee Press Association, Online News Association and Green Eyeshade for his personal columns, newsletter writing and public service as lead curator of Black Tennessee Voices, an initiative designed to cater news coverage to the Black community. He is a native of Tullahoma, Tennessee and has two degrees from Motlow State Community College and Lipscomb University.
Contact him at 615-390-3874 and lhill@timesfreepress.com
Yet again, the GOP wants the state known for the wrong things.

What is one promise you make when you become a United States citizen?

I'm sitting in a barbershop in Nashville one day this year, waiting for my barber to finish up with a client.