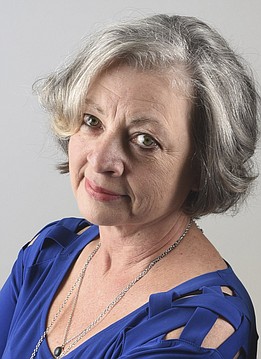 Pam Sohn is the Times opinion editor, representing the left-leaning side of the Chattanooga Times Free Press opinion pages. Sohn has been reporting or editing Chattanooga news for 30 years. A Walden's Ridge native, she began her journalism career with a 10-year stint at the Anniston (Ala.) Star. She came to the Chattanooga Times Free Press in 1999 after working at the Chattanooga Times for 14 years. She has also been a city editor, Sunday editor, wire editor, projects team leader and assistant lifestyle editor. As a reporter, she covered the police, courts, health, education and environment beats. She has won dozens of writing and editing awards in both Alabama and Tennessee, including first-place honors for breaking news, investigative news, public service, features, reporting without a deadline and editorial writing. During her tenure as Sunday editor at the Chattanooga Times Free Press, the paper received the 2002 first-place honors for Best Sunday editions and Sweepstakes Award — Best Paper in the State. She has been married for 41 years to photographer, Louis Sohn. They have a grown son, Mitch, as well as three dogs and a grand cat. When not working, Pam gardens, researches family roots and plays piano. Contact her at psohn@timesfreepress.com or 423-757-6346.
I don't really know how to say goodbye. But I must.

We noticed last week that Hamilton County District Attorney Coty Wamp, who said she couldn't unsee and couldn't unsmell some the things she saw at the Budgetel…

The Chattanooga Regional Homeless Coalition is now covering the cost of 18 hotel rooms for families displaced from the Budgetel Inn.