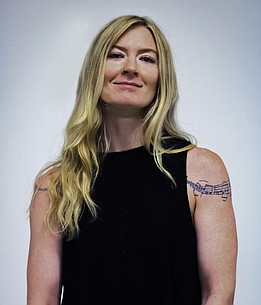 Sunny Montgomery is executive editor of Chatter Magazine and Get Out Chattanooga. In 2018, she won third place in the Green Eyeshade Awards for her story covering autism in the outdoors.
She has been a writer with the Times Free Press since 2013. In addition to her magazine work, Sunny works on various digital products and helped create and launch the popular newsletters Chattanooga Outdoor News and Good Day, Chattanooga! She is a member of the Society of Environmental Journalists, a certified Tennessee State Naturalist and an avid outdoorsperson.
She lives in Ocoee, Tennessee, with her husband and flock of chickens.
It's a good thing that baby animals are so dang cute. Otherwise, we wouldn't put up with their vandalism.

"This oil painting was created to portray the deconstruction of any person, by showing the various aspects of personality and emotion through expressions."

In the basement of Ron DeJong's Ooltewah home is a vast, miniature world, a bygone era frozen in time -- at least until DeJong flips a switch.