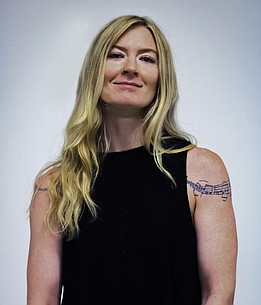 Sunny Montgomery is executive editor of Chatter Magazine and Get Out Chattanooga. In 2018, she won third place in the Green Eyeshade Awards for her story covering autism in the outdoors.
She has been a writer with the Times Free Press since 2013. In addition to her magazine work, Sunny works on various digital products and helped create and launch the popular newsletters Chattanooga Outdoor News and Good Day, Chattanooga! She is a member of the Society of Environmental Journalists, a certified Tennessee State Naturalist and an avid outdoorsperson.
She lives in Ocoee, Tennessee, with her husband and flock of chickens.
From ancient Mexico to downtown Chattanooga, the taco has proliferated, becoming one of our most beloved comfort foods.

The more authentic the taqueria, the more Spanish you'll need to know. Here is a glossary of common words you may see on menus describing popular taco styles, …

The Performing Arts League presented a cavalcade of young performers, highlighting and encouraging their talent. Funds raised by the event support grants and s…