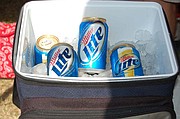 The graduating class of the Professional Actor Training Program at Chattanooga State Community College will produce a trio of plays over the next three weekends. They will begin tonight with "Eye of God," written by Tim Blake Nelson.
The play is set in 1983 in the tiny town of Kingfisher, Okla. Jack (John Thomas Cecil), an ex-con, and Ainsley (GinnyBeth Gadd), his pen-pal lover, start to build a new life together. But their relationship deteriorates as Jack's reliance on the faith he found in prison proves antithetical to Ainsley's life.
Others in the cast are Marianna Allen, Caleb Hicks, Ryan Laskowski, Karley Moon and Max Turner, with guest artist Whit Davies. The play is directed by Garry Lee Posey.
"Lobby Hero," directed by Sherry Landrum, will be presented April 23-25. "Three Days of Rain," directed by Jeffrey Benson Parker, will be presented April 30-May 2.
If You Go
What: "Eye of God."
When: 7:30 p.m. today and Saturday, 2:30 p.m. Sunday.
Where: Humanities Theatre, Chattanooga State, 4501 Amnicola Highway.
Admission: Free (donations accepted at door).
Phone: 697-3313.
Note: Not suitable for children. Adult themes and language.