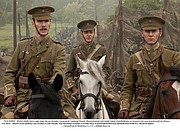 Chattanooga police have said the suspect in the fatal shooting of one of their own on Saturday is Jesse Mathews, a parolee and fugitive from Colorado who is wanted there on robbery warrants.
Mathews is suspected in the fatal shooting of Sgt. James Timothy Chapin, a 26-year veteran, and wounding of Officer Lorin Johnston during a pursuit after an armed robbery at the U.S. Money Shops at 5952 Brainerd Road.
Police said the robber fired at officers and was wounded when they returned fire.
Police spokeswoman Jerri Weary said in a news release that Mathews is still hospitalized and no information available on his condition.
The investigation will be lengthy, Weary said.
Funeral services for Chapin will be announced later.
"This morning hearts are heavy at the Chattanooga Police Department over the loss of fellow officer,"Weary said.