Document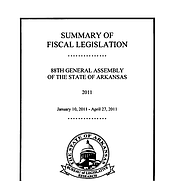 VIDEO
This story is featured in today's TimesFreePress newscast.
Who controls PK Management?Gregory Perlman, founder and CEO of GHC Housing Partners, formerly GH Capital• Founded GH Capital in 1987 and acquired his first project-based Section 8 property in 1994.• Key principal in more than 17,500 affordable housing units in 23 states, including more than 6,000 low-income housing tax credit units• Formed the Perlman Foundation in 2009 to help the 33,000 low-income residents in his porfolio live better lives.• Native of Los Angeles, graduated from Boston University with a degree in accountingRobert Kriensky, chief operating officer of GHC Housing Partners• President of PK Management and is responsible for operation of the 17,500-unit portfolio• Started at GHC in 2002 and became president and part owner of PK Management in 2008• Awarded the key to the city of Miami Beach in 1986 for helping to revitalize that city• Graduated from University of Massachusetts, Amherst, with a degree in financeSource: GHC Housing Partners websiteWhat is GHC Housing Partners?• Formerly GH Capital, the company is controlled by California real estate magnate Gregory Perlman• Owns more than 17,500 units in 21 states worth more than $1 billion• Among the largest owners and managers of HUD-subsidized housing in U.S.• Employs more than 550 employees• Based in Sherman Oaks, Calif., with offices in Greenville, S.C.; Cleveland, Ohio; and New YorkSource: GHC Housing Partners website
The owners of Patten Towers have violated a low-income tax credit agreement and have not taken the steps necessary to become certified as a low-income management group in Tennessee, the state charged in a letter sent to PK Management's founder.
If PK Management does not begin to comply with the terms of its agreement by July 3, it will be in default on its legal obligation and could face a court battle, wrote Ralph Perrey, executive director of the Tennessee Housing Development Agency.
PK Management did not respond to a request for comment on Monday. The company's lack of communication during the Patten Towers crisis has been criticized in recent weeks by Chattanooga Mayor Andy Berke, who on Monday renewed his call for the company to fulfill its obligations.
"PK Management's failure to fill out necessary paperwork or communicate with the Tennessee Housing Development Agency is unacceptable," Berke said. "I encourage and expect PK Management to increase communication with our community and the federal, state and local agencies who are working to address the needs of their residents."
It's unclear who actually calls the shots or should be held responsible for PK Management's missteps.
The company oversees the 11-story Patten Towers apartment building at the corner of 11th and Market streets on behalf of California-based GHC Housing Partners, which bought the property for $7.56 million in June 2012.
GHC is owned by real estate magnate Gregory Perlman -- the P in PK Management, who was named specifically in the letter from THDA.
Attempts to reach Perlman were unsuccessful.
A call to Rhonda Kidd, Perlman Foundation director of communications, was automatically connected to GHC Housing Partners' main switchboard. Monique Lawshe, the listed media contact for GHC Housing Partners, also did not return a phone call requesting comment. The K in PK Management, Robert Kriensky, did not respond to an email sent Monday afternoon.
Including Patten Towers, Perlman and Kriensky control six low-income projects in Tennessee through GHC Housing Partners, such as the Horizon Square development in Cleveland, Tenn.
Nationwide, about 17,500 units of GHC's portfolio are covered by project-based Section 8 contracts, according to the company's website.
According to Perlman's biography on GHC's website, "His philosophy of operating Section 8 properties to market rate housing standards started with his first acquisition and holds true today as he owns and operates some of the highest-quality subsidized housing in the United States."
That may come as news to many of Patten Towers' former residents, who today remain in extended-stay hotels following a fire that destroyed the electrical wiring and exposed a number of unresolved maintenance shortfalls at the 100-year-old building.
Though some residents have had difficulty adjusting to their temporary accommodations scattered across the Scenic City, the hotels are a definite step up from the emergency shelters that housed the residents for nearly a week while relief workers pleaded with PK Management to find a place for its tenants to live. It was the longest ongoing emergency relief operation in Chattanooga since Hurricane Katrina, the Salvation Army has said.
Perrey, in his letter to Perlman, took an especially dim view of PK Management's failure to keep the state apprised of the humanitarian crisis that began with a 1,500-degree basement blaze on May 28 -- more than a month ago.
"The Tennessee Housing Development Agency is both surprised and disappointed that most of what we have learned about the unfortunate situation at Patten Towers in Chattanooga, Tennessee has come from the news media and not from your company, as we expect and require under the terms of the Land Use Restrictive Covenant that encumbers the Patten Towers property," Perrey wrote.
Because Patten Towers has received low-income housing tax credits from THDA, the building's owners are obligated to meet the terms of that arrangement until about 2027, according to the signed agreement kept by Hamilton County. The agreement is bound to the building, not to any particular owner, and is transferred each time Patten Towers is sold.
PK Management was required to deliver a report to THDA within 30 days of buying the property, and was also required to submit an annual report for 2012, according to the state agency. In addition, PK Management was supposed to submit tenant information for 2012 through its Housing Credit Management system, but "no such documentation has been received," the agency said.
PK Management is also required to become certified by THDA to manage low-income housing tax credit properties, which Perrey said it should do "sooner rather than later."
"THDA is hopeful that this breakdown in communication will improve in the future," Perrey said.
Contact staff writer Ellis Smith at esmith@timesfree press.com or 423-757-6315.