Photo Gallery
Haunted House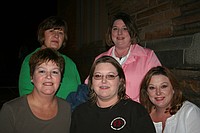 The annual EMOBA Haunted House is busy scaring people for 2 weeks out of the year...
Something happened to Mohammod Youssuf Abdulazeez after he traveled to the Middle East to spend time there, according to several credible reports.
"He never became close to me like he was before he went overseas. ... I'm sure he had something that happened to him overseas," said Abdulrazzak Brizada, who described himself to CNN as a friend.