Photo Gallery
Neon lights are making a hip comeback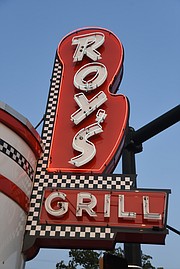 Making neon signs is a dangerous art. Glass tubes heated to 1,400 degrees can shatter, sending razor-sharp shards into the hands of an artist whose concentration has flickered momentarily. Neon artists gamble on skill, eye, focus and a deft touch every time they make a beautiful sign for a restaurant, bar, car wash or other business that craves this form of eye candy.
Ortwein Signs has taken that gamble several times a week for more than 90 years. Founded in 1923 by a German immigrant to Chattanooga named Ortwein, it now has locations in Knoxville and Nashville.
"We design signs, make them, restore historic signs that are damaged," says Jimmy Teal, who bought Ortwein in 2007.