A Hamilton County circuit court judge ruled Monday that Tennessee's $750,000 cap on certain civil jury awards is unconstitutional, possibly triggering a Tennessee Supreme Court review of Gov. Bill Haslam's 2011 tort reform initiative.
"I must admit, when [the law] passed, I wondered by what authority" it was done, Rep. Mike Carter, R-Ooltewah, an attorney and former Hamilton County General Sessions judge, said Monday.
"I've never studied [the statute]," Carter added. "That was all done before I got here. I'd be interested at looking at it. But I haven't studied it."
Monday's ruling is the latest step in the complicated and long-running fight over tort reform, which in Tennessee was last tweaked in 2011 as part of the Civil Justice Act. That act decreed that doctors and other businesses are limited to personal injury lawsuit payouts of $750,000.
Judge W. Neil Thomas argued in a ruling filed in Hamilton County Circuit Court on Monday afternoon that the state doesn't have a constitutional right to cap noneconomic damages, which he says should be called "pain and suffering damages," paid to plaintiffs. In a harsh rebuke of the law, Thomas says it is an affront to juries, which should be able to award damages as they see fit.
"The sole thrust of the legislation is not to change the law of responsibility between individuals but to limit, and, therefore, express distrust of, juries and their verdicts," Thomas wrote.
Thomas' opinion could lead to the law being struck down if Tennessee's Supreme Court agrees with his arguments.
Document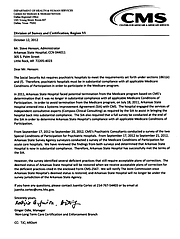 "You're kidding me," stunned House Majority Leader Gerald McCormick, R-Chattanooga, said when informed of Thomas' ruling by a Times Free Press reporter at the state Capitol Monday evening.
McCormick said he's "terribly disappointed" by the ruling and hopes the state will appeal it. State lawmakers should be ready to correct any problems, he said.
"That's the first I've heard anybody saying that would be unconstitutional, that lawyers would be limited in what kind of money they would make through lawsuits," McCormick said. "It sounds like something that the trial lawyers should be celebrating and [Thomas] is doing their work for them."
In the case at issue, Donald and Beverly Clark have sought "pain and suffering" damages of $22.5 million from Aimee Cain and AT&T. When AT&T moved for partial summary judgment to dismiss any noneconomic damages in excess of $750,000, Thomas ruled that wouldn't be possible because he does not interpret the current cap as constitutional.
Dan Berexa, a Nashville-based attorney, said Thomas' opinion doesn't offer a new argument. But it's unusual that the defendant in this case chose to push the issue by moving for summary judgment. In the past, judges have ruled that such an opinion wouldn't be necessary until a jury awards damages that exceed the cap. The state made that argument in this case on behalf of AT&T, but Thomas disagreed.
"I think it's just been a matter of time before a trial court addressed this issue," Berexa said.
"We're aware of the ruling, and we're in the process of reviewing it," Dave Smith, communications director for Gov. Haslam, said by email Monday.
Thomas' ruling drew on the history of jury trials all the way back to England's King Henry II, calling unfettered access to a fair jury trial a fundamental right guaranteed in our Constitution. The $750,000 cap is raised to $1 million in the case of catastrophic injury, like partial paralysis or severe burns. But in most cases, though a jury can award any amount of noneconomic damages it wants, the actual payout can never exceed $750,000 under the current law.
Thomas writes that "any attempt to limit the jury's rendition of a damage verdict must be in conflict with the right to jury trial."
"I believe in the juries," said Carter. "And they've helped and they've hurt me. I believe in the average citizen."
Tort reform was a top priority for Haslam, and the 2011 bill's passing was a win for businesses and Republican lawmakers. One argument was that, if left unchecked, juries are likely to award excessive damages of millions of dollars to plaintiffs, wreaking havoc on businesses. Proponents argued that by capping damages for pain and suffering, the law protects economic development.
Thomas directly addressed that idea as well. He writes that he reviewed the proceedings of the Legislature leading up to the passing of this act, and that "I find no study or data which supports any conclusion that jury verdicts in Tennessee are excessive or not supported by the evidence."
Contact staff writer Claire Wiseman at cwiseman@timesfreepress.com or follow her on Twitter @clairelwiseman.