Photo Gallery
Found Photos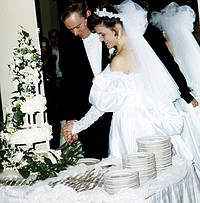 Ooltewah High School's basketball coaches and athletic director are scheduled to appear this morning in Hamilton County Juvenile Court for a preliminary hearing.
Hamilton County District Attorney Neal Pinkston charged head coach Andre "Tank" Montgomery, assistant coach Karl Williams and Athletic Director Allard "Jesse" Nayadley with failing to report child abuse or suspected child sexual abuse in connection with the rape of an Ooltewah High School freshman by his basketball teammates Dec. 22.
Last month the three men and their attorneys appeared before Hamilton County Juvenile Court Judge Rob Philyaw, who denied their motions to dismiss the case and scheduled today's preliminary hearing.
In the hearing, Nayadley's attorney, Lee Davis, argued that if his client is being charged with failing to report child abuse so should those in authority above him who he reported the incident to from Gatlinburg, Tenn., where the team was staying.
Pinkston previously said he charged Montgomery, Williams and Nayadley because they were each in Gatlinburg at the time of the assault. Pinkston has subpoenaed Hamilton County Schools Superintendent Rick Smith, Assistant Superintendent Lee McDade, Ooltewah High School Principal Jim Jarvis and Secondary Operations Director Steve Holmes to testify today.
They are expected to testify about what information they received and when about the assault, and how they responded.
According to court documents, no one from Ooltewah High School or the Hamilton County Department of Education reported the assaults to authorities, as required by law.
Court documents state four freshman players were assaulted with pool cues and "subjected to apparent sexual assault," and a 15-year-old boy was rushed to the hospital for emergency surgery during the team's trip to compete in the Smoky Mountain Classic basketball tournament.
Two 16-year-olds and a 17-year-old are charged in Sevier County with aggravated rape and aggravated assault against the 15-year-old, according to court records. They are scheduled to appear before Sevier County Juvenile Court Judge Dwight Stokes on March 15.
In last month's court appearance, Philyaw told the Montgomery, Williams and Nayadley that his court has jurisdiction over this case because the boys allegedly abused are residents of Hamilton County.
Failing to report child abuse or suspected child sexual abuse is a class A misdemeanor.