Photo Gallery
Belew Christmas @ Wildwood Park for the Arts — 12/13/13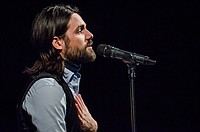 12/13 — Former The Voice contestant Cody Belew serenaded the audience with Christmas classics and tracks from his new album.
At least $112,000 has been raised for the families of the six children who were killed in Monday's school bus crash, according to United Way.
The Woodmore Fund also has about $10,000 in pending pledged donations, according to a release from United Way.
The organization has been working to coordinate money donations for the families, and says that all proceeds will support people affected by the bus crash.
The Tennessee Titans contributed $25,000 to the fund, the release said.
United Way is also hosting a fundraiser at the Hamilton Place Mall from 6 a.m. to 12 p.m. on Friday, the release said.
The fundraiser will be held in the upper level near Amy's Hallmark.
Photo Gallery
Tinsel and Tutus @ Reynolds Performance Hall — 12/12/13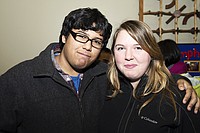 12/12 — The Conway Symphony Orchestra entertained with Christmas music, including highlights from The Nutcracker performed by the Arkansas Festival Ballet.