Weeks before Monday's fatal bus crash, driver Johnthony Walker told an employee at Woodmore Elementary School "he did not care about the students," according to Hamilton County Department of Education records.
Parents, students and Woodmore Elementary School's principal voiced concerns about the 24-year-old driver of bus No. 366 before the crash but he continued driving, records show.
The first complaint against Walker was a parent's handwritten letter, dated Sept. 28, stating Walker was cursing at the kids and slamming on the brakes, making them fall out of their seats. After receiving the letter, Principal Brenda Adamson-Cothran tried to call the parents twice and was unable to connect with them, the records show.
Woodmore Elementary School's behavior specialist, Carlis Shackelford, wrote on Nov. 2 to school administrators that Walker told the students that "he did not care about them." Shackelford wrote that the administration talked to the driver after this incident, according to school records.
Even students filed handwritten complaints about the bus driver.
"He drives to [sic] fast it feels like the bus is going to flip over," one student wrote.
"The bus driver was doing sharp turns and he made me tip over to the next seat we need seat belts," wrote another.
On Monday, Walker lost control of his bus on Talley Road, striking a telephone pole and a tree. The bus, filled with 37 children, toppled and twisted around the tree.
Six children died in the crash, and several remain in critical condition. Walker was arrested late Monday and is facing six counts of vehicular homicide and one count each of reckless driving and reckless endangerment.
Before Monday's crash, Adamson-Cothran warned Transportation Supervisor Ben Coulter by email that Walker was driving the bus too fast.
"On Tuesday, 11/8, the driver, in my opinion was driving way too fast when he pulled out of our school," Adamson-Cothran wrote in an email to Coulter. "It was not as bad yesterday but it still was not optimal."
She sent another email to Coulter on Nov. 16, saying: "Six students reported that the bus driver of the red bus (366) was swerving and purposely trying to cause them to fall today."
Adamson-Cothran also told Coulter by phone Nov. 17 that Walker was immature and used inappropriate language, according to records.
In response to one of the complaints, Coulter said in an email, "this may be a situation where [Walker] needs to be coached on how to deal with the students."
Records also show that Walker filed numerous complaints about students misbehaving on the bus. He said kids were standing in the aisle and he was concerned for their safety.
Hamilton County Schools contracts its busing services to Durham School Services, and Durham representatives were copied on several of the email complaints about Walker. Records do not show Durham acted on the complaints.
Durham has not responded to the Times Free Press' request for Durham's personnel file. Hamilton County Schools records do not show Walker was ever disciplined.
A police report shows Walker also crashed the bus in September, but was never cited by police. There is no mention of the crash in Hamilton County Schools records.
Witness interviews and a preliminary review by the National Transportation Safety Board of the audio recording from the bus did not confirm some parents' claims that the driver yelled threats to the children before the crash, police said. Walker's blood sample contained no drugs or alcohol, according to police.
Contact staff writer Kendi A. Rainwater at 423-757-6592 or krainwater@timesfreepress.com. Follow on Twitter @kendi_and.
Photo Gallery
Belew Christmas @ Wildwood Park for the Arts — 12/13/13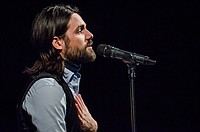 12/13 — Former The Voice contestant Cody Belew serenaded the audience with Christmas classics and tracks from his new album.