Photo Gallery
Belew Christmas @ Wildwood Park for the Arts — 12/13/13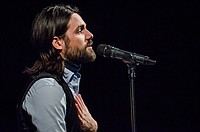 12/13 — Former The Voice contestant Cody Belew serenaded the audience with Christmas classics and tracks from his new album.
Photo Gallery
Tinsel and Tutus @ Reynolds Performance Hall — 12/12/13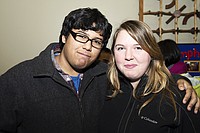 12/12 — The Conway Symphony Orchestra entertained with Christmas music, including highlights from The Nutcracker performed by the Arkansas Festival Ballet.
Families of the children killed in Monday's bus crash can receive no more than $750,000 in personal damages under Tennessee law.
Tweaks made in 2011 to Tennessee's tort reform law limited payouts in personal injury lawsuits against doctors and other businesses to $750,000.
That will include family members who consider filing civil lawsuits against Durham School Services and Johnthony Walker, the bus driver who lost control of his vehicle and smashed into a telephone pole and a tree. Six children died from the crash and many more were injured.
Durham announced earlier this week it will cover all hospital, medical and funeral expenses.
In the early 2000s, Tennessee's and Georgia's general assemblies pursued tort reform after complaints from doctors that their insurance rates were raising because of fat damage awards in frivolous malpractice lawsuits. The doctors said they might have to leave the states if lawmakers didn't cap non-economic damages, such as pain and suffering.
Tennessee lawmakers settled on a $750,000 cap, but jurors can award any amount up to that - or nothing at all.
A Republican-dominated General Assembly extended the cap to all businesses in 2011, archives show.
"The cap applies to all personal injury awards," said attorney Hu Hamilton. "And a lot of states just address medical malpractice. But Tennessee took a broad-brush approach and applied it to everything."
Hamilton said he sued Durham School Services, the private company that provides most of the county's school buses and drivers, in 2013 after a bus driver crossed the center line and caused an accident. That suit ended in settlement in 2015.
"They're a very big company. They're very well off. And they have plenty of insurance," Hamilton said of Durham. "For a child, which is the context we're talking about, the money goes to the parents. And $750,000 for the loss of a child is almost an insult."
What's more insulting, attorney Robin Flores said, is the General Assembly's attempt to leapfrog the judicial system. Lawmakers exaggerate the problem of royally high jury verdicts, he said - but there aren't that many.
"And keep in mind, the judge can always reduce them," he said. "The Tennessee Court of Appeals and Supreme Court can also reduce them. So there's all sorts of checks and balances in the system already without having an arbitrary cap."
Jennifer Donnals, a press secretary for Gov. Bill Haslam, wrote in an email Friday that she could not respond to questions because state offices were closed.
Earlier this week, a parent of an 8-year-old boy injured in the crash filed a lawsuit against Walker and Durham. The suit said the child suffered in body and mind and incurred considerable medical and other expenses. Because medical expenses are considered economic damages, they aren't capped, Hamilton said.
One lawsuit can assert claims for medical expenses, pain and suffering, and any other non-economic damages. In Tennessee, juries break down each one, assigning a monetary value to each, Hamilton said.
However, if a jury returned an amount higher than $750,000 for non-economic damages, the judge would have to go back in and reduce that amount, because the cap still applies, Hamilton said.
The issue has drawn rebuke from Judge W. Neil Thomas III, who argued in March 2015 that the state doesn't have a constitutional right to cap non-economic damages. He called caps an affront to juries, which should be able to award damages as they see fit. The Tennessee Supreme Court later vacated the ruling and sent the case back to a lower court, leaving the issue open for future debate.
Walker, the bus driver, faces six counts of vehicular homicide, one count of reckless driving and one count of reckless endangerment. He is scheduled to appear Tuesday in Hamilton County General Sessions Court for the criminal charges.
Grieving families who want to hold him and Durham financially accountable for their loss have the freedom to file individual civil lawsuits against them, said Verna Wyatt, the executive director of Tennessee Voices for Victims.
"But when you talk about negligence that takes a life, $750,000 doesn't seem like a whole lot, does it?" she said.
Contact staff writer Zack Peterson at zpeterson@timesfreepress.com or 423-757-6347. Follow on Twitter @zackpeterson918.