Photo Gallery
01.22.14 Puzzles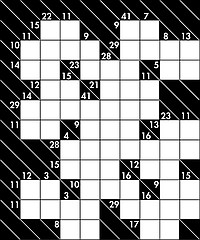 01.22.14 Puzzles


View Our Coverage of the Deadly November 2016 Storms
ATHENS, Tenn. - A sign attached to the door of the Dollar General in the Eastside Shopping Center encourages patrons to donate to help with the relief efforts for one East Tennessee disaster.
"Purchase a case of water to donate to the Gatlinburg firefighters, rescue squad, etc.," the sign reads.
Now the people of McMinn County are dealing with a disaster of their own.
Twenty people were injured here early Wednesday morning when storms ripped through the town as part of a larger cell that caused fatalities elsewhere in the region.
The National Weather Service confirmed a tornado touched down in Athens overnight.