Photo Gallery
01.22.14 Puzzles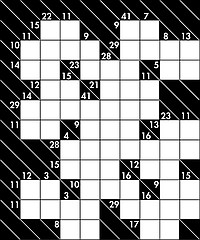 01.22.14 Puzzles


View Our Coverage of the Deadly November 2016 Storms
ATHENS, Tenn. - A sign attached to the door of the Dollar General in the Eastside Shopping Center encourages patrons to donate to help with the relief efforts for one East Tennessee disaster.
"Purchase a case of water to donate to the Gatlinburg firefighters, rescue squad, etc.," the sign reads.
Now the people of McMinn County are dealing with a disaster of their own.
Twenty people were injured here early Wednesday morning when storms ripped through the town as part of a larger cell that caused fatalities elsewhere in the region.
The National Weather Service confirmed a tornado touched down in Athens overnight. It has been preliminarily categorized the tornado as an EF-2.
The area near the intersection of White Street and Elizabeth Street in Athens sustained considerable damage, including the flattening of a Save-A-Lot grocery store. But the worst appears to have come along Highway 307.
Homes there were reportedly ravaged by the storm, causing the injuries.
A shelter for those displaced by the storm has been established at Keith Memorial United Methodist Church.
Genesis Baptist Church pastor Pete Mullins first heard about the storm through an alert on his cell phone.
When he heard that the Save-A-Lot had been affected, he knew the storm had come to his church's backdoor.
He arrived at 6 a.m. to inspect the church and believes that services will be able to continue Sunday.
"You don't like to see what you see in here," he said late Wednesday morning. "But at least there's a building."
Others in the neighborhood weren't as lucky, he said, pointing to a historic home on a ridge above the church.
There, a 19th century brick home sits without a roof, due to the storm. Jim Long and his family had been working to refurbish the old house while living in a newer home next door.
"There were a lot of people who wanted to see this house restored," Long said as he and a few others worked to clear downed tree limbs from the property. "We'll just have to wait and see what we can do about it."
Highway 307 is closed north of its intersection with Tellico Avenue as emergency personnel are staged at a nearby manufacturing facility.
The Daily Post-Athenian's main office on South Jackson Street was "among the commercial buildings that sustained the most damage," according to a Facebook post from the newspaper.
A 3 p.m. news conference has been scheduled for Athens City Hall.