Photo Gallery
Brush fire still blazing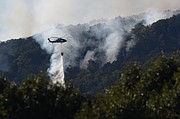 Also read...
* Signal Mountain wildfire has more than doubled in size since Sunday * Brush fire continues to blaze on Signal Mountain [videos, photos] * Tennessee forester injured in brush fire fight on Signal Mountain * Brush fire jumps breaks, burns near Roberts Mill Road * Firefighters make progress in battle to quell Signal Mountain brush fire [videos] * Outside fires banned in Alabama amid wildfire threat * The only way to quench this Signal Mountain blaze may be by helicopter [videos] * Signal Mountain subdivision in potential danger as brush fires spread [video] * Wildfires scorch tri-state area
It's the brush fire that just won't die.
After four days of fighting to contain a blaze on Signal Mountain, the Tennessee Division of Forestry once again requested a mutual aid response for assistance with the Roberts Mill Road brush fire at 10 a.m. on Tuesday.
Officials reported that because of wind, the fire had jumped breaks from the 5 acres burning Monday and spread to the northeastern and southwestern ends of the mountain, according to a release.
The forestry division again made efforts Tuesday to create new fire breaks by clearing terrain to remove flammable material with bulldozers, and the National Guard brought in a helicopter to make water drops.
Amy Maxwell, a spokeswoman for Hamilton County Emergency Services, said in an email that crews were reporting continued 8-10 mph winds Tuesday afternoon.
"The winds would stop for 15-20 minutes and then strong gusts would blow and feed the fire flare-ups," she said.
She reiterated that all of the terrain affected by the fire was woodlands and no structures were in danger. Roberts Mill Road also had been reopened to traffic after being closed for emergency vehicles to use.
WRCB Chief Meteorologist Paul Barys said weather conditions were anything but ideal for trying to contain a brush fire.
"The dryness is not going to help," he said. The only silver lining he saw Tuesday was that "the wind is not as strong as it was over the weekend," he said.
The Chattanooga area now is in the highest drought level the National Weather Service has: exceptional drought.
"Humidity levels are very, very low," Barys said.
The Times Free Press previously reported the closest subdivision to the fire is below it, along Rocky Ledge Road. There is no immediate danger to the area, fire officials said, but they were worried that high winds could spread embers down the mountainside and start new fires in the dry underbrush.
There are no homes along the Signal Mountain bluff above the fire for several miles, Maxwell said.
Barys predicted a slight chance for rain on Saturday, but said the next realistic chance for rain would be more than a week away and may not come until Oct. 21.
But despite the poor conditions, the end is in sight.
"Fire officials are reporting they have made significant progress with containing the brush fires with the help of the water drops by TN National Guard and all the fire crews consisting of raking, leaf blowing, shoveling, tree cutting and patrolling the fire breaks," Maxwell said.
Responding agencies to the fire included Walden's Ridge Emergency Services, the Mowbray Volunteer Fire Department, the Lone Oak Volunteer Fire Department, the Sequoyah Volunteer Fire Department, STARS, the Highway 58 Volunteer Fire Department, the Soddy-Daisy Fire Department, and Bradley County Fire Rescue.
The Dallas Bay Volunteer Fire Department is monitoring the valley area, while the Signal Mountain Fire Department continues covering the mountain for any additional emergency calls. One man from Soddy-Daisy suffered minor injuries while working, but no other injuries were reported.
Contact staff writer Emmett Gienapp at egienapp@timesfreepress.com or 423-757-6731. Follow on Twitter @emmettgienapp.
Photo Gallery
Puzzles 02.27.13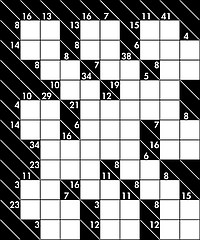 Photo Gallery
River Trail 15K @ Burns Park — 02.02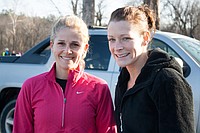 This annual race along the scenic River Trail began and ended in North Little Rock's Burns Park.