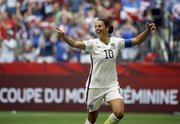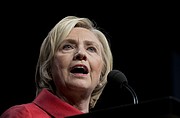 The FBI and the Chattanooga Police Department are asking for the community's help finding a man who allegedly robbed the Health Care Services Credit Union this afternoon.
The robbery prompted an FBI investigation, and the Chattanooga police shut down the 900 block of E. 3rd Street for a couple hours after the robbery at around 2:30 p.m. today. Employees in nearby buildings were evacuated.
A photo released by the FBI of the alleged suspect shows a black man in a red t-shirt holding a blue backpack while wearing a camouflage bucket hat. The FBI believes the man is in his late-20s or mid-30s.
The man demanded money and threatened to blow up the bank while putting an item on top of the teller's counter, according to a press release from FBI Knoxville. The Chattanooga Police Department Bomb Squad determined it to be a hoax device, according to the release.
No one was hurt during the robbery. Police deferred all questions about the incident to the FBI.
The FBI did not immediately respond to a request for comment.
It was unclear how much, if any, money was stolen during the robbery.
Tweets by @ShellyBradbury