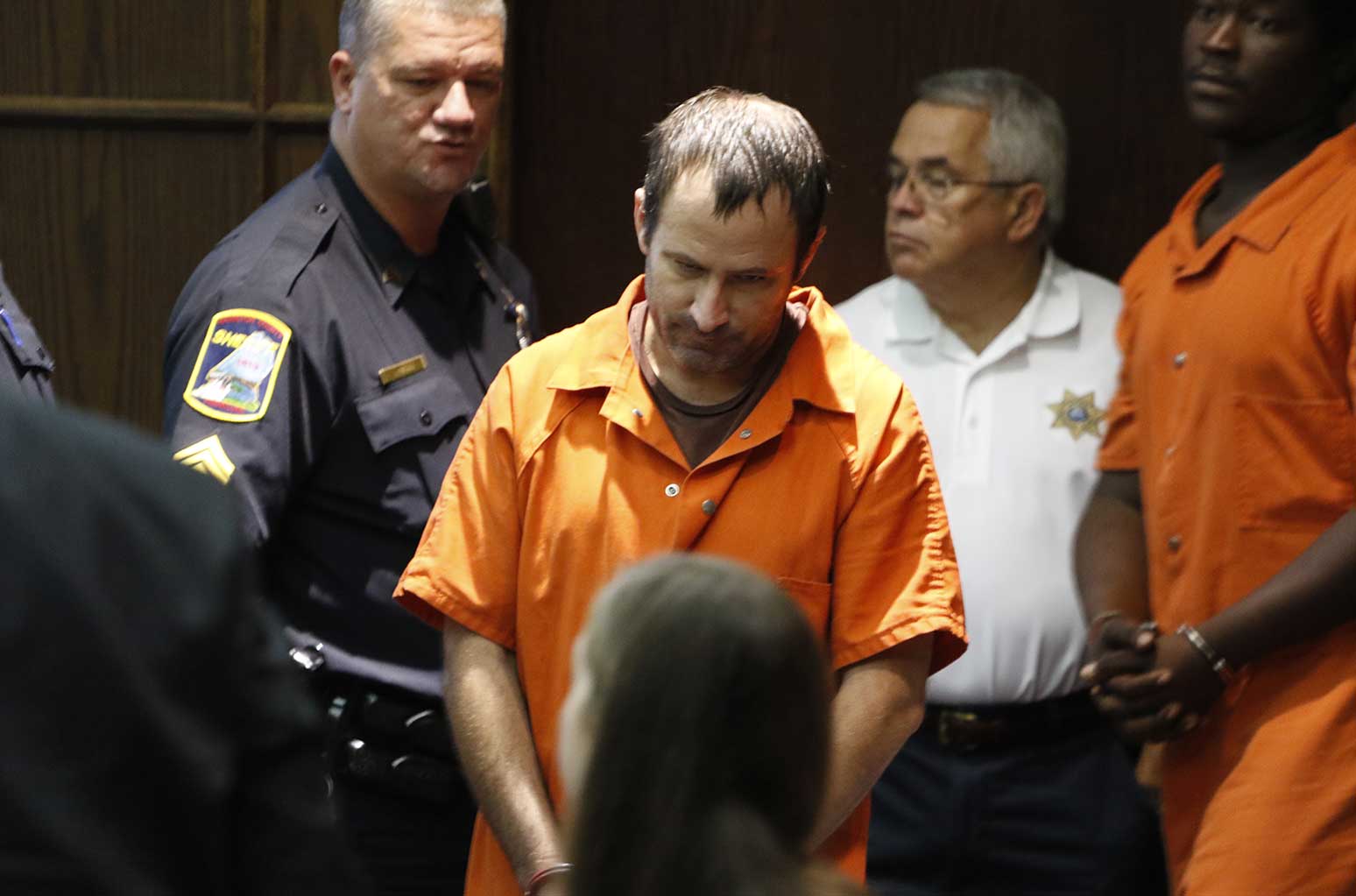 The prosecution and defense seem to agree a change of venue is necessary because of the publicity garnered by the trial of a truck driver involved in an Interstate 75 crash that killed six, a judge said Thursday.
Hamilton County Criminal Court Judge Don Poole must decide before June 19, when jurors are scheduled to hear the state's proof against Benjamin Brewer, a former driver for the Kentucky-based Cool Runnings Express.
Brewer, 41, faces six counts of vehicular homicide, four counts of reckless aggravated assault, and one count each of driving under the influence, violation of motor carrier regulations and speeding. Prosecutors say he was driving far longer than the legal limit and high on drugs when his truck plowed into stopped traffic near exit 11 on Interstate 75 in Ooltewah on June 25, 2015. The impact killed six people, injured several more and spawned numerous lawsuits in state and federal court asking for damages.
Brewer is next scheduled to appear May 23.
His public defenders pushed Thursday that jurors shouldn't hear specific pieces of evidence because police illegally seized them when they detained Brewer and his girlfriend on scene. They have pursued that argument since February, when they filed 10 motions about the issue and called for a change in venue. Poole still needs to rule on several of them.
Defender Erinn O'Leary said Thursday the June 25, 2015, timeline was important because Brewer and Charity Pennington were locked inside separate cruisers, not under arrest, but still under strict orders not to leave.
She played snippets of dashcam footage from the officers who transported Brewer and Pennington from the scene, to nearby Collegedale's police station, and finally to Chattanooga for an interview. Brewer submitted to a blood test and sobriety test during that time and handed over his cellphone and logbook. His defenders have argued for two months this evidence needs to be suppressed because the detainment was illegal.
"The totality of the circumstances makes it quite clear that both were seized almost immediately after this accident without probable cause," O'Leary said Thursday. "They were the only ones treated that way without probable cause."
Hamilton County District Attorney General Neal Pinkston shot back there was plenty of probable cause for detainment. "You have a crash where there's no pre-crash or post-crash braking. Six people were killed, a number of people injured."
"Nobody should be detained," O'Leary replied. "The lack of pre-impact braking was determined after the impact. Would the state disagree there was no determination about the cause of the accident until after this?"
Pinkston said officers testified during a pretrial hearing in March about measuring brake marks on scene that night. "So no, I don't agree."
Contact staff writer Zack Peterson at zpeterson@timesfreepress.com or 423-757-6347. Follow him on Twitter @zackpeterson918.