Photo Gallery
Devils Den State Park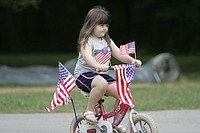 An attack on one of us is an attack on all of us
Victims
* Steve Scalise * Zachary Barth * Matt Mika * Special Agent David Bailey * Special Agent Crystal Griner
5:28 p.m.
Family members of Matt Mika says he suffered multiple gunshot wounds and remains in the intensive care unit in critical condition after surgery.
Mika was wounded Wednesday when a gunman opened fire at a baseball practice, injuring a congressman and others.
His family said in a statement late Wednesday that they expect Mika to remain hospitalized for at least several days. The family said, "we continue to be in disbelief that he would be part of this heinous attack."
Mika is a former aide to Michigan Republican congressman Tim Walberg. He is director of government relations for Tyson Foods Washington, D.C., office and has worked for the company for more than six years.
Mika's family described him as "a very thoughtful, fun-loving person who is competitive and loyal; all things which contributed to his continued commitment to the Congressional Baseball Game."
___
4:28 p.m.
The heads of security and law enforcement for the House and Senate say there is no direct threat to the Capitol complex but are warning people who work there to be vigilant.
The Capitol Police Board, including the House and Senate sergeants at arms, the architect of the Capitol and the Capitol Police chief, said in a notice Wednesday that if "something looks amiss, or you receive threatening communication, please do not hesitate to bring it to someone's attention."
The message came after an attacker opened fire on Republican lawmakers at a congressional baseball practice, wounding House GOP Whip Steve Scalise of Louisiana and several others.
The members of the board commended Capitol Police at the scene and other first responders for their "immediate and decisive actions."
___
4:00 p.m.
The FBI says it's investigating the social media presence and motives of the Illinois man suspected in a shooting that injured Rep. Steve Scalise and several others.
The FBI on Wednesday confirmed the gunman's identity as 66-year-old James Hodgkinson of Belleville, Illinois. Officials say they're investigating Hodgkinson's whereabouts, associates, web postings and "potential motivations."
Authorities are searching his home in Illinois.
The FBI says five people overall were taken to hospitals with gunshot wounds, including the shooter, Scalise, a Capitol Police officer, a congressional staffer and a lobbyist. Another congressman suffered minor injuries. Hodgksinson later died.
Meanwhile, the Capitol Police says one of its officers is in good condition after having been shot in the ankle and another was treated and released with a minor injury.
___
3:40 p.m.
Congresswoman Claudia Tenney received a threatening email shortly after a man opened fire on members of Congress and others on a baseball field.
The subject line read, "One down, 216 to go..."
That's according to the New York Republican's spokeswoman, Hannah Andrews, who said her office alerted Capitol Police.
There are 238 Republicans in the House, but 217 voted for a bill that would repeal and replace President Barack Obama's health law. It was unclear whether the email writer was referring to that vote.
___
2:54 p.m.
A Washington hospital says the congressman shot during a baseball practice is in critical condition following surgery.
MedStar Washington said in a tweet Wednesday afternoon that Rep. Steve Scalise "was critically injured and remains in critical condition." It provided no further details about him.
Scalise was among several people wounded when a rifle-wielding attacker fired on Republican lawmakers on a baseball field in Alexandria, Virginia, outside Washington. The attacker was shot and later died.
The hospital said another victim of the shooting is in good condition. It did not identify the victim.
___
1:10 p.m.
George Washington University Hospital says one of the two patients it was treating following the shooting at a congressional baseball practice has died while the other remains in critical condition.
Hospital spokeswoman Susan Griffiths did not identify either patient, but President Donald Trump had just announced that the shooter had died of his injuries.
Louisiana congressman Steve Scalise underwent surgery for a gunshot to the hip and was in stable condition.
Capitol Police officers who were in his security detail had wounded the shooter. Two of those officers also were wounded and both were expected to recover.
The fifth person wounded in the shooting in Alexandria, Virginia, on Wednesday morning was a former congressional aide, who now works for Tysons Food.
___
1:05 p.m.
Deputy Attorney General Rod Rosenstein is calling a shooting at a congressional baseball practice a "senseless and cowardly attack."
Rosenstein says in a statement that his thoughts are with the victims and their families, and he is praying for their swift recovery. He says the Justice Department will provide resources for a thorough investigation.
Five people, including the suspected shooter, were hit. President Donald Trump said the attacker died later.
Rosenstein says police officers who responded to the attack are "heroic" and "their willingness to risk their lives to keep us safe is humbling and inspiring."
___
1:00 p.m.
A Texas congressman says the gunman who shot Louisiana Republican Steve Scalise at baseball practice had first fired at another Republican lawmaker and missed.
Republican Joe Barton witnessed the shootings that wounded Scalise and several others.
Barton told reporters Wednesday that the gunman first fired shots at Mississippi Republican congressman Trent Kelly and missed before shooting Scalise. He says Kelly was playing third base. Scalise, who was shot in the hip, was playing second.
Kelly said on Twitter that he is safe.
Mississippi's two other Republican congressmen - Steven Palazzo and Gregg Harper - also say they are safe.
Palazzo is on the Republican baseball team but was not at practice because he was doing a radio interview.
___
12:40 p.m.
House Speaker Paul Ryan has told his fellow lawmakers that "an attack on one of us is an attack on all of us."
The Wisconsin Republican praised the efforts of Capitol police officers and other law enforcement.
Ryan addressed the House in the wake of Wednesday's shooting at a practice of lawmakers for the annual charity congressional baseball game.
Ryan said, "these were our brothers and sisters in the line of fire."
Ryan received a standing ovation as lawmakers in both parties came to the House chamber as a show of unity.
Ryan said implored lawmakers in both parties "to resolve to come together to lift each other up and to show the country, show the world that we are one House, the people's House, united in our humanity."
___
12:20 p.m.
Democratic Sen. Bernie Sanders says the man authorities identified as opening fire on the Republican congressional baseball practice had apparently volunteered on his presidential campaign.
Sanders, of Vermont, says in a statement: "I am sickened by this despicable act."
He says that "violence of any kind is unacceptable in our society and I condemn this action in the strongest possible terms."
He paid tribute to Capitol Police for their response to the shooting, and said his "hopes and prayers" are with House GOP Whip Steve Scalise and others who were wounded.
Sanders challenged Hillary Clinton for the Democratic nomination in the 2016 presidential election.
He adds in his statement that "real change" can only come through nonviolent action.
_____
12:15 p.m.
Republican Rep. Jeff Duncan says he suspects he spoke with the man who minutes later opened fire on the congressional baseball practice.
Duncan, of South Carolina, says he gave a description of the man to Alexandria police that "fits the picture that's being shown on TV."
Duncan says he was preparing to leave the baseball practice when the man approached him and asked: "Excuse me, sir, who's practicing today? Democrats or Republicans?'"
Duncan said he replied it was the Republican team, and the man thanked him and turned around. Nothing about the man "struck me as being out of the ordinary."
Duncan says he left the field at 7:02 a.m. and had no idea there had been a shooting.
He said he has no doubt the man he spoke with was the shooter, based on photos he's seen.
_____
12:12 p.m.
Rep. Martha McSally says the congressional baseball game will take place as scheduled Thursday night.
McSally says House Speaker Paul Ryan made the announcement, just hours after a gunman opened fire early Wednesday on members of Congress who were practicing outside Washington D.C. for the charity baseball game. McSally says the announcement was met with a standing ovation.
McSally, a Republican from Arizona, says "we can't let anyone stop us from doing our work and from standing together."
_____
Republicans 2017 Roster
Joe Barton TX-06 Jack Bergman MI-1 Mike Bishop MI-08 Kevin Brady TX-08 Mo Brooks AL-05 Mike Conaway TX-11 Ryan Costello PA-07 Rodney Davis IL-13 Ron Desantis FL-6 Jeff Duncan SC-03 Jeff Flake AZ Chuck Fleischmann TN-03 Matt Gaetz FL-01 Bill Johnson OH-06 Trent Kelly MS-01 Darren LaHood IL-18 Doug LaMalfa CA-01 Barry Loudermilk GA-11 Roger Marshall KS-1 Pat Meehan PA-07 John Moolenaar MI-04 Steve Palazzo MS-04 Gary Palmer AL-06 Rand Paul KY Erik Paulsen MN-03 Steve Pearce NM-02 Thomas Rooney FL-17 Dennis Ross FL-15 Steve Scalise LA-01 John Shimkus IL-15 Mark Walker NC-06 Brad Wenstrup OH-02 Roger Williams TX-25 Kevin Yoder KS-03
11:47 a.m.
President Donald Trump says the assailant in the congressional shooting has died from his injuries.
Trump said Wednesday morning that the gunman who shot Rep. Steve Scalise, of Louisiana, had died. The assailant has been identified as James T. Hodgkinson.
Scalise was shot at a congressional baseball practice just outside of Washington. Officials said several other people were also wounded. Trump said Scalise "was badly wounded and is now in stable condition."
Trump praised the "heroic actions" of the Capital Police at the scene.
___
ORIGINAL STORY:
ALEXANDRIA, Va. (AP) - A rifle-wielding attacker opened fire on Republican lawmakers at a congressional baseball practice Wednesday, wounding House GOP Whip Steve Scalise of Louisiana and several others as congressmen and aides dove for cover. The assailant, prepared with "a lot of ammo," fought a gun battle with police before he, too, was shot and later died.
Scalise dragged himself off the infield leaving a trail of blood as colleagues rushed to his assistance.
A government official identified the shooter as James. T. Hodgkinson of Illinois. The official was not authorized to discuss the investigation by name and spoke on condition of anonymity.
"We were running for cover and we jumped in the dugout. It is chaos at the scene right now."
Rep. Chuck Fleischmann, R-Tenn., was at Simpson Field when the shooting occurred. He was not shot but he did get injured running away from the shooter and diving into the dugout.
Fleischmann told the Times Free Press that members of the Republican baseball team were in the final practice before the final game tomorrow. Practice started at 6 a.m., and toward the end of practice, he was stretching at third base and then walked toward home plate. He heard a single gunshot.
"I heard a loud pop," he said. "All of a sudden multiple shots came out."
Fleischmann was with Larry Hardy, the team's coach, and they both ran for the dugout.
"We were running for cover and we jumped in the dugout. It is chaos at the scene right now." Fleischmann said he has been interviewed by law-enforcement.
Shortly after the shooting, Bernie Sanders, the former candidate for the Democratic presidential nomination, said on the Senate floor that the shooter apparently was a volunteer for his campaign last year. Sanders said he denounced the violence "in the strongest possible terms."
Capitol Police officers who were in Scalise's security detail wounded the shooter, who was taken into custody. The attacker later died of his injuries, President Donald Trump told the nation from the White House.
"Everyone on that field is a public servant," Trump said. "Their sacrifice makes democracy possible."
Scalise, 51, the No. 3 House Republican leader first elected to the House in 2008, was in stable condition and undergoing surgery. The popular and gregarious lawmaker is known for his love of baseball and handed out commemorative bats when he secured the No. 3 job of House whip several years ago.
Texas Rep. Roger Williams, who coaches the GOP team, said that one of his aides, Zack Barth, was shot, but "is doing well and is expected to make a full recovery." Two Capitol Police officers were also injured but were expected to recover, along with a former congressional aide who was hospitalized.
Rep. Jeff Duncan of South Carolina said he had just left the practice and encountered the apparent gunman in the parking lot before the shooting. The man calmly asked which party's lawmakers were practicing and Duncan told him they were the Republicans. The man thanked him.
The gunman had a rifle and "a lot of ammo," said Sen. Jeff Flake of Arizona, who was at the practice.
The shocking event left the Capitol horrified and stunned. The House canceled proceedings for the day. Speaker Paul Ryan of Wisconsin and Democratic Leader Nancy Pelosi of California both spoke on the floor issuing calls for unity. "An attack on one of us is an attack on all of us," Ryan said.
The shooting occurred at a popular park and baseball complex in Alexandria, Virginia, where Republican lawmakers and others were gathered for a morning practice about 7 a.m. They were in good spirits despite the heat and humidity as they prepared for the congressional baseball match that pits Republicans against Democrats. The popular annual face-off, which raises money for charity, is scheduled for Thursday evening at Nationals Park across the Potomac River in Washington, and will go forward as planned.
The team was taking batting practice when gunshots rang out and chaos erupted.
Scalise was fielding balls on second base when he was shot, according to lawmakers present, then dragged himself into the outfield to get away from the gunman.
Rep. Mo Brooks, an Alabama Republican, said his colleague "crawled into the outfield, leaving a trail of blood."
"We started giving him the liquids, I put pressure on his wound in his hip," Brooks said.
Texas Rep. Joe Barton, still in his baseball uniform, told reporters a shooter came out to the practice and opened fire, shooting at Rep. Trent Kelly, R-Miss., who plays third base.
"He shot at Steve Scalise, our second baseman. He hit Steve Scalise," Barton said, "Scalise's security detail and the Capitol Hill police immediately returned fire, and Alexandria Police also immediately came and began to return fire. They shot the shooter. The security detail saved a lot of lives because they attacked the shooter."
Barton said the shooting lasted 5-10 minutes, and there were dozens or more of shots fired.
"It was scary," Barton said.
Lawmakers took cover in the dugout. Barton said his son, Jack, got under an SUV.
Texas Rep. Mike Conaway, who was at the game, described what sounded like an explosion, then lawmakers scattering off the field as police roamed in search of the gunman and engaged him.
"The guy's down to a handgun, he dropped his rifle, they shoot him, I go over there, they put him in handcuffs," Conaway said, adding that if the shooter had "gotten inside the fence, where a bunch of guys were holed up in the dugout, it would have been like shooting fish in a barrel."
FBI special agent in charge Tim Slater said it was "too early to say" whether it was an act of terrorism, or whether Scalise was targeted.
Speaker Ryan identified the wounded Capitol Police officers as David Bailey and Crystal Griner. Also wounded was former congressional aide Matt Mika, who now works for Tysons Food in its Washington office. Mika was hospitalized, his condition unclear.
After the gunfire stopped, Sen. Flake, of Arizona, said he ran onto the field and also tried to come to Scalise's aide. After medical personnel arrived, he said he retrieved Scalise's phone and made the first call to Scalise's wife to notify her of the shooting. He said he did so to ensure that Mrs. Scalise would not find out about the shooting through the media.
Falisa Peoples was just leaving the YMCA next to the ball field when she saw the shooter open fire.
"He was just very calm. He was just walking and shooting," she said of the man, whom she described as white and wearing a T-shirt and shorts. She said he was using a long gun and exchanging fire with law enforcement officers, one of whom yelled for her to get down.
Lawmakers were stunned in the aftermath of the event, which raised questions about the security of members of Congress. While the top lawmakers, including Scalise, have security details, others do not and regularly appear in public without protection. The last time a lawmaker was shot was when Democratic Rep. Gabby Giffords of Arizona was hit in the head and grievously injured while meeting with constituents at a supermarket parking lot in 2011.
Following the Giffords shooting, lawmakers have held fewer open town halls and have been advised to increase security at such events.
What they're saying
"Dave and I are praying for @SteveScalise, staff, #USCP & others in attendance at Congressional baseball game practice this morning." - Rep. Diane Black, R-Tenn., via Twitter "Our prayers are with @SteveScalise and everyone else involved in the shooting at the GOP Congressional baseball practice this morning." - Tennessee Republican Party, via Twitter "Prayers for Rep. @SteveScalise & Capitol police officers who were reportedly shot this morning at the Congressional baseball game practice." - Tennessee House Democratic Caucus, via Twitter "Rep. Steve Scalise of Louisiana, a true friend and patriot, was badly injured but will fully recover. Our thoughts and prayers are with him." - President Donald Trump, via Twitter "Karen & I are praying for @SteveScalise, the Capitol Police, & all hurt for a speedy recovery. Our hearts are with them & their loved ones." -- Vice President Mike Pence, via Twitter "Awful news this morning. My deepest thoughts & prayers with@CapitolPolice officers, @SteveScalise & those present." - Rep. Marsha Blackburn, R-Tenn., via Twitter "My thoughts go out to House Majority Whip Steve Scalise, the Capitol Police officers, the staff and all those affected by this morning's horrific shooting at the Congressional baseball practice in Virginia. I hope the victims all make a quick and full recovery. I've feared violence directed at a Member of Congress ever since Rep. Gabrielle Giffords was shot at an event in 2011. There's been too much violence, too much hate, and too much anger." - Congressman Steve Cohen "Steve Scalise is a great friend, and I am praying for him, our Capitol Police officers, the staff members and all those involved in today's terrible attack. I hope that all Americans will join me in condemning this senseless act of violence against innocent lives. Thank you to the U.S. Capitol Police, our first responders and all who rushed to aid the victims." - U.S. Senator Johnny Isakson "I'm horrified. This is a shock to all of us here this morning. ... We've got to find a balance between being available and accessible to our constituents and the public and yet providing security for our leaders. Steve was the No. 3 guy in the Republican caucus in the House. This is serious." - U.S. Sen. David Perdue, R-Ga., on Fox Business: "Praying for @SteveScalise, members, police officers, staff & all who were affected by the senseless act of violence. Truly a sad day" - A tweet from U.S. Rep. Tom Graves, R-Ga.: "Steve Scalise is a great friend, and I am praying for him, our Capitol Police officers, the staff members and all those involved in today's terrible attack. I hope that all Americans will join me in condemning this senseless act of violence against innocent lives" - U.S. Sen. Johnny Isakson, R-Ga.: