Next Tuesday is Election Day in Chattanooga. While I'd be surprised if one or more sitting City Council members don't get knocked off, I won't shy away from betting Andy Berke wins a second term as mayor.
Four years ago, Berke snagged his City Hall seat by claiming more than 70 percent of the municipal vote. The election was more coronation than anything. No one was surprised by the result. Not even close. Yet this go- round, if Berke wins (as he should), the margin won't be nearly as lopsided - for starters, if asked, most voters might actually be able to name at least one of his three competitors.
Speaking of those contenders, no objective analysis could conclude with any of them standing much of a chance to win outright on Tuesday. Neither Larry Grohn, David Crockett or Chris Long seem to have the support to win a majority of the vote four days from now. However, that doesn't necessarily mean Berke can't be beat. The chances of this happening are slim, but I'll argue that the path to toppling Berke rests solely in his competition's ability to push a runoff election.
If Grohn, Crockett and Long can somehow keep Berke from clearing the 50 percent plus one voter threshold (a majority), Chattanoogans will have to go to the polls once again to choose between Tuesday's two top finishers. Since I've already gone down the betting path, I'd wager the challenger in that situation would be current City Councilman Larry Grohn, who represents District 4.
Runoffs can be problematic for incumbents. To be successful in one, Berke would need to get enough of the people who voted for him on Election Day to go back a second time while also hoping his mano-y-mano challenger can't wrangle in all the anti-Berke voters spread between Grohn, Crockett and Long on Tuesday. And don't forget, Grohn knows how to win a runoff. That's how he ended up on the council in the first place, unseating the late Jack Benson.
Document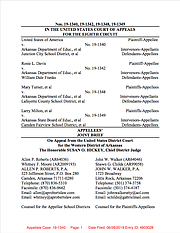 Queue the "So you're telling me there's a chance?" clip from the "Dumb and Dumber" movie.
Well, possibly. Which reveals much about Berke's dwindling support. As he strolled into office in 2013, there was a near-euphoric sentiment among many of his backers. Things were going to change, they just knew it. But now most of those giddy vibes have vanished, even among his most ardent supporters. That's not surprising, though, considering one of the most transparent things about Berke's time in office has been his desire to use it as a springboard to something bigger.
Combine that with a lackluster brand reputation outside the city's core, and you've got the chance for a runoff. Seriously, ask most voters in Hixson or East Brainerd what they know of the Berke administration, and more than likely they'll talk about bike lanes, gun violence and some daytime television-esque mayoral storylines before they think to mention the Innovation District, which is little more than an abstraction to people living and working in the Hamilton Place area.
Again, my money (all $5 of it) is on Berke. A chaotic 2016 at City Hall and a sputtering Violence Reduction Initiative aside, he's done a great job using his position to benefit all the right people and projects since 2013. When Chattanooga voters decide on a mayor on Tuesday, many will head to the polls thinking of things like that new sidewalk on their street, the community center expansion in their neighborhood, or the small business grant that eased their payroll burdens for a pay period or two.
Those things matter on Election Day. The question for Berke is whether they'll matter enough.
Contact David Allen Martin at davidallenmartin423@gmail.com and follow him on Twitter @DMart423.