Photo Gallery
Daily Photos 01.03.2010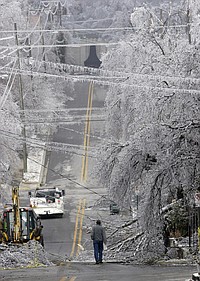 UPDATE: After six hours of deliberation, jurors convicted a 42-year-old commercial trucker of 12 criminal charges he faced in the 2015 wreck on Interstate 75 that killed six.
Jurors returned their decision around 3 p.m., telling Hamilton County Criminal Court Judge Don Poole that Ben Brewer was guilty of six counts of vehicular homicide, four counts of reckless aggravated assault and individual counts of speeding and driving under the influence.
Crash victims whose family members died in the June 25, 2015, crash nodded as jurors read off the guilty verdicts. One man watched with his hand over his mouth, only removing it to wipe away tears.
Since Monday, prosecutors said Brewer was impaired on methamphetamine, ignored construction-ahead signs and never tapped the brakes when he slammed into stand-still traffic on I-75 near the Ooltewah exit. A combination of toxicology reports, traffic reconstruction experts and eyewitnesses would prove Brewer's criminal guilt, they said.
Public defenders said intoxication never caused the crash and that Brewer most likely dozed off behind the wheel. Plus, the defenders argued, those toxicology reports were contaminated and prosecutors were overlooking helpful facts.
It's unclear what Brewer's sentence will be. A sentencing hearing is scheduled for March 12 at 9 a.m. Brewer will remain in custody until then.
This is a developing story. Please check back later at timesfreepress.com for a full story.
___
ORIGINAL STORY: Now that they've heard all the testimony, jurors must decide Thursday which narrative to believe in the trial of a commercial truck driver accused of killing six in an interstate wreck in 2015.
Did Benjamin Scott Brewer slam into slowed traffic on Interstate 75 on June 25, 2015, never once tapping the brakes, because he ingested methamphetamine? Or are prosecutors using faulty blood tests and overlooking unhelpful facts to score an emotional conviction, as Brewer's defenders claim?
Brewer, 42, has stood trial in Hamilton County Criminal Court since Monday, but a combination of crash reconstruction evidence, toxicology reports and eyewitness testimony has stripped the trucker of his cloak of innocence, Assistant District Attorney Crystle Carrion said Wednesday during closing arguments.
pic.twitter.com/NqyIsNYmCF— Zack Peterson (@zackpeterson918) January 25, 2018
Tweets by @zackpeterson918
"Nothing was going wrong [with his truck]," Carrion said. "Plus, what do you know about his brakes? That if a truck's brake system is malfunctioning, it's going to lock up. And if it locks up, it starts skidding. If the brakes malfunctioned, there would have been tire marks."
But there weren't skidmarks, Carrion said. Nor was there evidence that Brewer dozed off behind the wheel, like his defenders argued.
"Maybe he was sleeping," Carrion said. "But guess who told you he wasn't? Brewer wrote, 'I seen brakes lights and tried to stop.' He didn't say, 'I fell asleep and woke up at the end of a crash.' Sleeping people don't see brake lights."
To Carrion and District Attorney General Neal Pinkston, that left one other option for the 453 feet of carnage, smoke and twisted metal that Brewer caused: a Tennessee Bureau of Investigation report that showed he had methamphetamine and amphetamine in his system.
Public defenders have railed against those test results for months, claiming prosecutors couldn't prove intoxication at the time of the crash, a necessary component of the six vehicular homicide charges Brewer faces. Brewer is also charged with four counts of reckless aggravated assault and individual counts of driving under the influence and speeding.
But Wednesday, they raised the stakes, saying a state toxicologist contaminated Brewer's blood test but never told anyone until defenders pried the truth from her on the witness stand.
After prosecutors rested their case Wednesday morning, defenders also called their own expert, Robert Belloto, a chemist and statistician from Ohio, who said the state's blood test didn't differentiate between an over-the-counter product containing methamphetamine or the illicit substance. So how could jurors know for themselves whether Brewer was impaired?
"What you have just seen," defense attorney Jay Underwood told jurors, "is the government cherry- picking evidence that fits their narrative that Benjamin Brewer was hyped up on methamphetamine."
Underwood told jurors his client was never intoxicated and shared facts he believed prosecutors had glossed over.
First, a state witness said he followed Brewer on the highway, concerned by the trucker's tailgating, speeding and other reckless driving. But how could he follow a speeding Brewer and later pass him, according to his own testimony, Underwood asked. The story was inconsistent.
Next, at the scene of the crash, Brewer first spoke to Gray Gibson, a trooper with the Tennessee Highway Patrol, who never noted Brewer was intoxicated, Underwood said. Then, Brewer coherently answered questions about his commercial driver's license from a Chattanooga traffic officer. Finally, he sat in a patrol car for several hours, "scrutinized by more officers that night than we ever will be in our lives," Underwood said.
Pinkston, the district attorney, said officers must have suspected something was wrong, otherwise they wouldn't have sent Brewer to Brian Hickman, chief of the Collegedale Police Department, to have a drug recognition exam done.
Underwood, however, called that exam "junk science" and said Hickman was looking for any excuse to make Brewer fail. Plus, he got a few things wrong, Underwood said.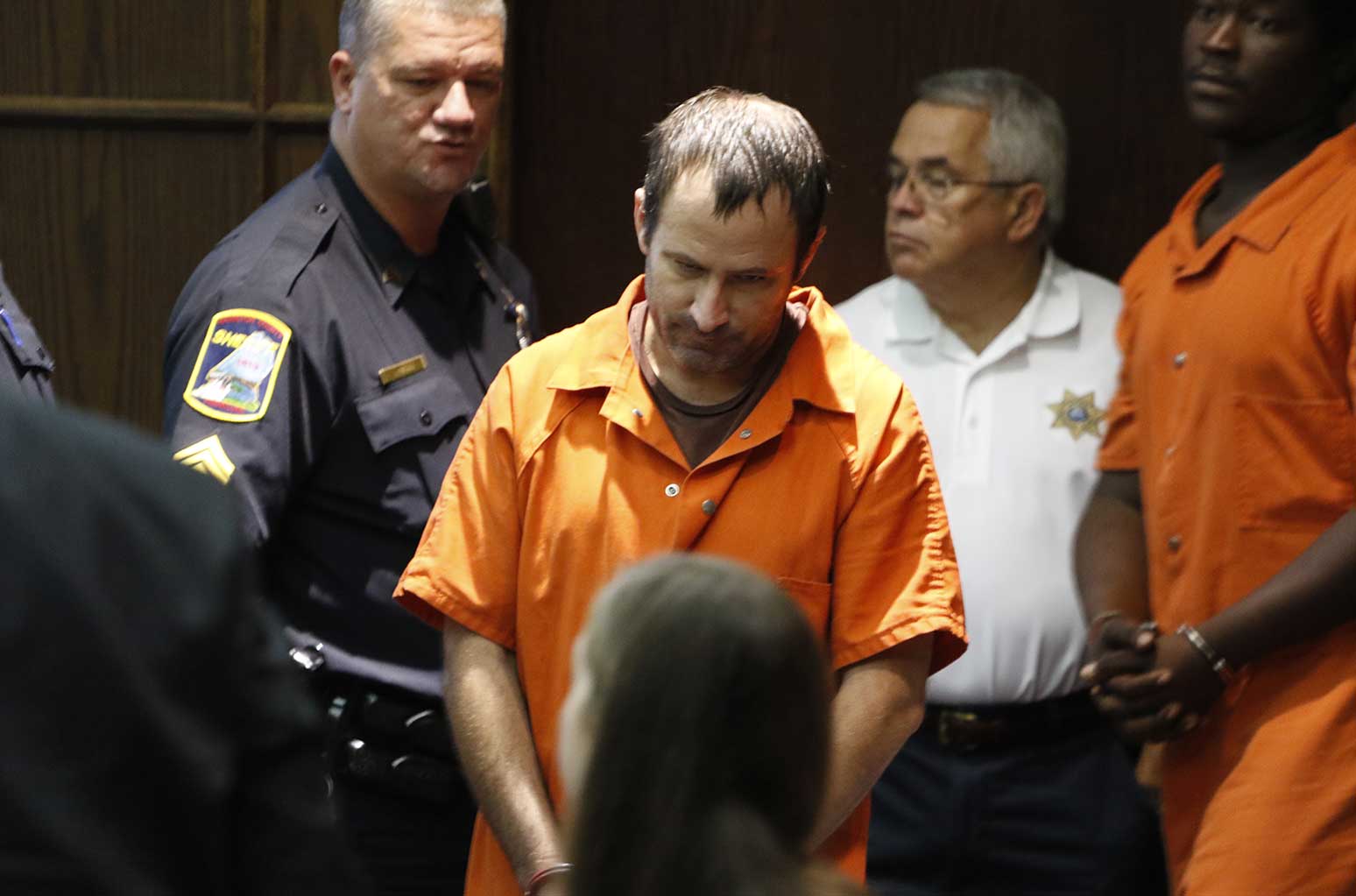 The 12-step program, developed in the 1970s and '80s by the Los Angeles Police Department and Johns Hopkins University, measures heart rate, blood pressure and pupil dilation and sends people suspected of impairment through a series of field-sobriety tests.
Hickman suspected Brewer had ingested a stimulant, but Underwood said his client wasn't exhibiting any of those symptoms: He wasn't suffering from lack of appetite, insomnia, high body temperature, or weird muscle tone. They let Brewer leave that night, and he was never charged until the contaminated TBI test came back and confirmed everyone's bias, Underwood said.
Pinkston, in his final approach to jurors, said nobody contaminated a test and nobody was trying to hide anything. "I mean, how do you think they got the [TBI] papers they showed you?" he asked.
Pinkston had his own questions for jurors to consider: If Brewer had dozed off, how could he be speeding down the road for multiple miles? And if every other car could remember to slow down because of the 'construction ahead' signs, why couldn't Brewer?
"They all remember," he said, "because they were safely operating a motor vehicle."
Jury deliberations begin Thursday at 9 a.m.
Contact staff writer Zack Peterson at zpeterson@timesfreepress.com or 423-757-6347. Follow him on Twitter @zackpeterson918.
Photo Gallery
High School Volleyball Championships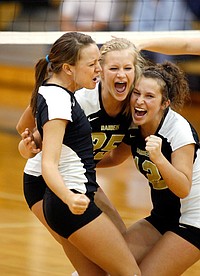 Nettleton takes on Siloam Springs and Marion battles Van Buren during the 5A, and 6A class Volleyball Championships at Bentonville High Saturday October 30th. Bentonville took on Fayetteville for the 7A Championship.
Timeline:
June 25, 2015: Brewer crashes into slowed traffic on Interstate 75, is detained on scene and given a drug test and is allowed to return to Kentucky. Six die and several others are injured.Aug. 3, 2015: A Hamilton County grand jury indicts Brewer on charges of vehicular homicide, reckless aggravated assault, driving under the influence of a narcotic, speeding and violation of motor carrier regulations. He is extradited to Tennessee shortly thereafter.September 2015: Brewer makes his first court appearance and receives a court-appointed defense attorney. Crash victims have begun filing personal injury lawsuits.October 2016: As the case winds through court, the National Transportation Safety Board releases its final report and concludes driver fatigue and drug use led to the nine-vehicle crash.February 2017: Brewer's attorneys ask to suppress several pieces of evidence, including his blood test, saying officers detained him on scene without a warrant.May 2017: Judge Don Poole rules against that request but says jurors don't need to hear about some of the miscellaneous items in Brewer's tractor-trailer. Attorneys also agree not to mention Brewer's prior employment or drug history.June 12, 2017: Attorneys travel to Nashville to pick an out-of-town jury, agreeing that extensive media coverage has made Chattanoogans too biased to hear the case.June 2017: Right before trial on June 17, defense attorneys learn that a federal lab in Oklahoma also tested Brewer's blood and found a different level of methamphetamine than the Tennessee Bureau of Investigation reported back in 2015.June 19, 2017: Judge Poole cancels the trial and sets a new date on Sept. 25 to give defense attorneys more time to investigate the second test.September 2017: Brewer's defense say government attorneys want to block their effort to call a federal employee to the witness stand to explain the second test. They reach an agreement to depose the employee beforehand, but Poole has to cancel the Sept. 25 date.October 2017: The judge resets the trial date to Jan. 22 and says attorneys will pick a new jury from Nashville.Jan. 18, 2018: Attorneys pick a 16-person jury, with four alternates, after a day of questioning.Jan. 22, 2018: Proceedings started Monday in Hamilton County Criminal Court Division III. Jurors will be sequestered throughout the week to avoid outside communication.