Photo Gallery
Chattanooga developing strategic plan for public art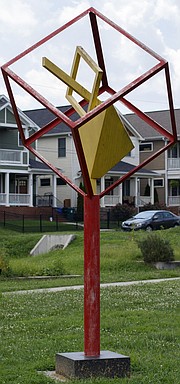 If you go
Public Art Chattanooga will hold two focus group sessions in July in addition to the community input session. The first, centered around social change leaders, will be Wednesday from 8:30 to 10 a.m. at Causeway, 16 Patten Parkway. The second focus group for urban design professionals will be Thursday from noon to 1:30 p.m. at Miller Plaza in the Waterhouse Pavilion.
This week Chattanooga's public art program is launching its first phase of community engagement to develop a strategic plan that will guide the future of public art in the city.
With the input from community organizations and individuals, the plan aims to shape a public art framework and identify specific sites, areas of focus and project themes for the next 10 years.
The