Photo Gallery
Starry Starry Party 09182008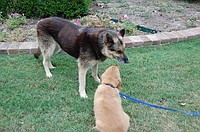 Wendy and Todd Hickingbotham sponsored the annual Starry Starry Night a benefit for Access Schools on Sept. 18 at the Governors Mansion.
Students in Hamilton County are making gains when it comes to academic achievement - historic ones - district officials announced Wednesday.
Alongside the county and city mayors and other local officials, Superintendent Bryan Johnson announced that Hamilton County Schools earned the highest designation possible - a Level 5 - based on the 2018-19 TNReady test results and Tennessee Value-Added Assessment Scores (TVAAS).
"In order to move academic growth, you have to move achievement, and the reality is, we have moved achievement," Johnson said.
That growth, district officials said, means more students are getting the knowledge they need to be successful and are being better prepared for the future.
BY THE NUMBERS
5: The highest level of academic growth and the level that Hamilton County Schools was designated this year21 schools earned scores of 5 across all areas32 reward schools as designated by the state9 priority schools as designated by the state13 schools saw decreased growth than in 201845 schools with a Level 5 overall composite score80% of teachers met or exceeded student growth expectations5 out of 8 content areas where the district surpassed the state averageSource: Hamilton County Schools
"It means that more first graders are prepared for second grade, it means that 10th-graders are more prepared for ACT prep, it means that seniors are more prepared for college and their futures," said school board member Jenny Hill, of District 6.
Hill, like many officials Wednesday, said she was proud of efforts by teachers and schools leaders and of Johnson and his team's leadership.
"We have proven that with the same kids, the same families, the same neighborhoods and the same teaching staff, that we can be successful," Hill said. "And that makes me excited for the future of Hamilton County."
Hamilton County Schools' overall composite score of 5 out of 5 is the second year of improvement; last year, the district scored a 3. The score indicates that the district as a whole is achieving the highest levels of academic growth in literacy, math and social studies.
"It is historic from the standpoint of the system," Johnson told the Times Free Press on Tuesday. "It's important because the system has never been 5s in every area. We think that is a testament to what our teachers are doing in the classroom and the way our students are learning."
Hamilton County Mayor Jim Coppinger said the public school system's success means success for the community as a whole.
"It makes you more attractive to industry," he said. "The first thing companies asks is, 'Are there going to be people available for the workforce?' They immediately want to know where our public schools stand."
This year's result is a drastic improvement over 2017, when Hamilton County Schools scored the lowest possible composite score - a 1 - on the annual state assessment. Since the state started using the TVAAS scoring system in 2013, the district actually had scored a 1 or a 2, which is considered below expectations, every year until 2017.
"Historically, the system before last year had multiple years of being a Level 1 school system, which is significantly below the expectation for student academic growth," Johnson said. "Last year, we achieved a Level 3 as a school system, which was meeting the expectations, but I think we tried to be abundantly clear that we hadn't been about just meeting the expectations, we believe firmly in exceeding the expectations."
LEVEL 5 SCHOOLS IN HAMILTON COUNTY
Allen ElementaryAlpine Crest ElementaryApison ElementaryBess T. Shepherd ElementaryBig Ridge ElementaryCalvin Donaldson Environmental Science AcademyChattanooga School For Arts And Sciences, Upper SchoolClifton Hills ElementaryDaisy ElementaryMcConnell ElementaryDuPont ElementaryEast Hamilton SchoolEast Brainerd ElementaryEast Lake ElementaryEast Ridge ElementaryEast Ridge HighEast Ridge MiddleEast Side ElementaryMiddle Valley ElementaryHamilton County Collegiate High at Chattanooga StateLoftis Middle SchoolLookout Mountain ElementaryHixson ElementaryHixson HighHixson MiddleWolftever Creek ElementaryOoltewah ElementaryLakeside AcademyChattanooga School For The Liberal ArtsRed Bank ElementaryRed Bank HighRed Bank MiddleRivermont ElementarySale Creek Middle/HighSnow Hill ElementarySoddy ElementaryTyner AcademyTyner Middle AcademyThrasher ElementaryWallace A. Smith ElementaryWestview ElementaryChattanooga Girls Leadership AcademyChattanooga Charter School of Excellence, Lower SchoolChattanooga Charter School of Excellence, Upper SchoolChattanooga Preparatory School
During Hamilton County's budget process this summer as Johnson and the school board have advocated for more funding for public education, district leaders have hinted at significant gains in student performance.
Many county commissioners said they wanted to see the results of Johnson's efforts before giving the district more funding, but it's unclear now what the release of such results will mean for the future of the school district.
Coppinger said Wednesday's announcement shows the district is making progress.
"Today's historical numbers show that we are in the right direction, with the right leadership," he said. "But there's still progress to be made and we recognize that and we have to challenge ourselves going forward. We've been able to start a really important conversation here in Hamilton County."
Twenty-four schools where students were not meeting expectations and earned a 1 or a 2 in 2018 are now meeting expectations. Of those, 15 earned a composite score of a 5 this year, including Clifton Hills Elementary, Chattanooga Charter School of Excellence, Daisy Elementary, DuPont Elementary, East Hamilton School, East Side Elementary, Middle Valley Elementary, Hixson High, Hixson Middle, Lakeside Academy, Ooltewah Elementary, Red Bank Middle, Snow Hill Elementary and Wallace A. Smith Elementary.
The district has 32 reward schools this year, the most it has ever had, Johnson said. That number is up from 25 last year. The "reward school" designation is the top distinction a school can earn from the state. Reward schools are those that are improving overall student academic achievement and student growth for all students. About 20% of schools in the state were considered reward schools in 2018.
Hamilton County also has 45 "Level 5" schools this year, or schools that have a composite score of 5 out of 5.
"While the numbers seem miraculous, it is important to recognize that there was no magic involved. Instead, there was consistency, determination and a devotion to the daily grind," said Sara Pratt, a fourth grade teacher at Apison Elementary and one of the district's teachers of the year. "Day in and day out, teachers showed up for their students in the big ways and the small ways."
Teachers also improved their own scores this year, with 80% of Hamilton County teachers meeting or exceeding student growth expectations this year, compared to only 67% last year. In 2016, nearly 30% of teachers at the time were considered least effective by state measures.
Chief of Schools Justin Robertson said that overall, teachers are working hard in classrooms across the county, but they've always worked hard, he said. Now students are going to reap the benefits of that hard work, he said.
"Ultimately, we are going to see the number of those who are prepared for college rise, we are going to see kids ready for careers and the workforce and, hopefully, students will ultimately be more successful in life," Robertson said.
Despite significant growth in many areas of the district, 13 schools actually showed reduced academic growth, or scored lower, than the year before. Nine of those schools were Level 5 schools in 2018, including Brown Middle, Chattanooga School for the Arts and Sciences Lower School, East Lake Academy, Harrison Elementary, Hunter Middle, Lookout Valley Middle/High, Normal Park Museum Magnet, Ooltewah Middle and Soddy-Daisy Middle.
Robertson also noted that district leaders are already looking at areas that still need improvement.
"We had misses and things that did not go as expected," Robertson said. "For instance, in literacy, we recognized that a lot of the texts we were using aren't on grade level, so we are working on that."
The district also has nine priority schools, which are among the bottom 5% in the state. A new priority school list was not created this year - the state creates a new priority school list every three years.
Hamilton County's priority schools make up most of the Opportunity Zone and include Brainerd High, Calvin Donaldson Elementary, Clifton Hills Elementary, Dalewood Middle, Hardy Elementary, the Howard School, Orchard Knob Elementary, Orchard Knob Middle and Woodmore Elementary.
Chief of Staff Nakia Towns Edwards told the Times Free Press on Tuesday that the district still saw strong gains even in the district's historically lower-performing schools.
"It touched every learning community, every subgroup, every content area in terms of the improvement," she said. "Even in the places where you have the big challenges, we saw gains."
The school district opted to release the TVAAS scores earlier than the Tennessee Department of Education's full release of all state data Thursday.
Johnson will be presenting a deeper look at the district's data to the school board at its August meeting at 5:30 p.m. Thursday in the district's board room at 3074 Hickory Valley Road.
Contact Meghan Mangrum at mmangrum@timesfreepress.com or 423-757- 6592. Follow her on Twitter @memangrum.