Photo Gallery
Tri-Lakes 03/29/07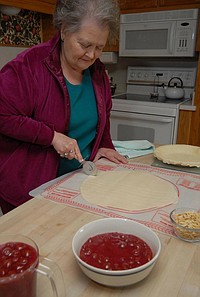 Chattanooga Chuck, the woodchuck used for Groundhog Day and educational presentations at the Tennessee Aquarium, died in his sleep last night after living well past the median life expectancy for the animal.
The 10-year-old woodchuck was seen by millions who attended the aquarium or watched its Groundhog Day presentation. Chuck made his first seasonal forecast in February 2010 and became one of the Weather's Channel's "Top Groundhogs to Watch" and appeared live on CNN and other media outlets. The animal was long cared for by Tennessee Aquarium guest engagement manager Susie Grant.
"Chuck will always be remembered as a dear friend of Susie, the education family, and a wonderful ambassador for the Tennessee Aquarium," said Dr. Chris Keller, the aquarium's veterinarian, in a statement. "His long life of ten and half years was a testament to the love and care he received throughout his tenure as the star of Chattanooga's Groundhog Day celebration for many years. We will all miss him."
Chuck was born April 20, 2009 in the care of a licensed wildlife breeder in Pennsylvania. The breeder reached out to Grant, who was looking to expand the aquarium's educational program opportunities. Grant picked up the groundhog in June of that year to and brought him back to the aquarium.
The median life expectancy for a groundhog is three-to-six-years, according to the aquarium.