Photo Gallery
ArtsBuild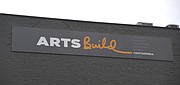 * History: Founded in 1969 as Allied Arts, a "united arts fund" for the purpose of centralized fundraising to support local arts organizations. The organization changed its name to ArtsBuild in 2012 to continue that support through grant making, and also to better describe the organization's strategic efforts to build a stronger arts community through initiatives in arts education, arts leadership and arts advocacy.
* Location: The Arts Building, 301 E. 11th Street, Second Floor. The Arts Building, located within the Innovation District, is also home for SoundCorps, and Southern Lit Alliance. Townsend Atelier, a for-profit arts school, operates on the first floor of The Arts Building. Scenic City Clay Arts, a nonprofit ceramic studio and school, occupies the ground floor.
* Leadership: Rodney Van Valkenburg is interim president, and Dr. Mary Poston Tanner is chair of the 24-member board of directors.
* 2018 annual campaign: $1,006,293 raised; including government grants and private donations from individuals, businesses and foundations.
* Funding strategy: During its 50-year history ArtsBuild has invested more than $74 million in local arts organizations and community arts programs. ArtsBuild currently provides Mission Support grants to 20 arts organizations (our Community Arts Partners). In 2012, ArtsBuild created a small grants program called Community Cultural Connections. To date, more than 125 grants have been awarded for a total of $250,000. These grants help ensure that underserved communities across Hamilton County have access to arts programs. ArtsBuild funding is focused on access, to align with our vision of More Arts in More Places for More People. ArtsBuild is recognized for its efforts to promote arts education and has had a long-time partnership with the John F. Kennedy for the Performing Arts. Chattanooga-Hamilton County was recently chosen as the 26th site for the Kennedy Center's Ensuring the Arts for Any Given Child program, a community-wide multi-year planning effort for coordinated arts education.
* Funded agencies: In 2019-2020, ArtsBuild is providing Mission Support to 20 local organizations: Art 120, Association for Visual Arts, Ballet Tennessee, Bessie Smith Cultural Center, Chattanooga Ballet, Chattanooga Boys Choir, Chattanooga Girls Choir, Chattanooga Symphony & Opera, Chattanooga Theatre Centre, CoPAC, Creative Discovery Museum, East Lake Expression Engine, H*Art Gallery, Hunter Museum of American Art, Scenic City Clay Arts, Sculpture Fields at Montague Park, SoundCorps, Southern Lit Alliance, SPLASH, Unity Performing Arts Foundation of Chattanooga. Additionally, the Community Cultural Connections small grants program has helped fund numerous projects so far in 2019-2020, including the Center for Mindful Living to support Paths to Peace; the Lincoln Park Neighborhood Association to fund the Lincoln Park Family Festival; the Pop-up Project to direct and produce a site-specific performance film featuring Ballet Tennessee dancers, local musicians, a cinematographer, spoken word artist, and editors focusing on stories from "The Big Nine" that have been archived by the Bessie Smith Cultural Center.
* Website: artsbuild.com