Photo Gallery
Celebrando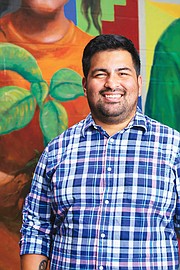 La Paz Chattanooga advocates for our city's Latinx population. Since opening more than 15 years ago, La Paz has seen our community flourish and expand with entrepreneurs and professionals who help create a vibrant, diverse business community.
La Paz believes the Latinx community is an asset to Chattanooga and its economy, promoting inclusion through advocacy, educating individuals on Latinx culture and developing Latinx leaders in our community.
La Paz took a leadership role as a Velocity2040 partner, including translating the main website and survey – ensuring Latinx voices helped shape the Velocity2040 vision.
"Our expectation is not just that Latinx leaders are qualified in areas of transportation and job placement equity, we consider what's missing in our community," says Angela Garcia, Business Development Director, La Paz.