Staggered arrival times, desks spaced six feet apart, closed lunchrooms, off-limits playgrounds, canceled extracurricular activities and all staff and students wearing face masks.
The U.S. Centers for Disease Control and Prevention has called for these measures in newly issued guidance for reopening schools amid the global coronavirus pandemic.
School leaders across the state of Tennessee are looking for such guidance as they begin to roll out their own plans - or processes for developing plans - to reopen schools this fall.
Hamilton County Schools Superintendent Bryan Johnson in Chattanooga has launched his own School Reopening Task Force, and the group is meeting with different sectors and preparing to present recommendations to the superintendent in late June or early July.
Guidance from the CDC and health officials are of utmost important for that work, Johnson told the Times Free Press.
Document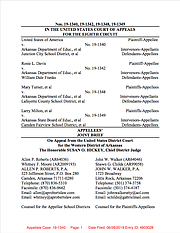 "We are always going to give deference to CDC and public health professional guidance and expertise around this area. I anticipate as we work through the next couple of months, we will see more guidance evolve. The good thing is [that] everybody is trying to figure it out," Johnson said.
The latest guidance recommends myriad social distancing policies for schools, such as placing desks at least six feet apart and facing the same direction, serving lunch in classrooms, staggering arrival times, requiring staff to wear cloth masks and daily temperature screenings for everyone.
It even includes a "reopening decision tool" to help guide school leaders through these decisions, and it encourages administrators to ask themselves what recommended health and safety action plans and ongoing monitoring are in place before reopening. The interim guidance is laid out in a series of three steps, to inform a gradual scale-up of operations, according to the report.
For scaling up operations and actually getting students back on campus, the CDC recommends:
- Step 1: Schools that are currently closed, remain closed. E-learning or distance learning opportunities should be provided for all students. Support provision of student services such as school meal programs, as feasible. Camps should be restricted to children of essential workers and for children who live in the local geographic area only.
- Step 2: Remain open with enhanced social distancing measures and for children who live in the local geographic area only.
- Step 3: Remain open with distancing measures. Restrict attendance to those from limited transmission areas (other Step 3 areas) only.
But during each of these steps, there are specific recommendations for all types of activities, whether it is how schools handle a sick student or employee or what students have access to during the school day.
In Steps 1 and 2 for instance, schools are encouraged to keep students with the same group as much as possible throughout the day; limiting gatherings, events and extracurricular activities; cancel all field trips and close communal-use spaces such as dining halls and playgrounds if possible, among other recommendations.
By Step 3, the CDC still recommends staggering arrival and dismissal, as well as lunch times, allowing limited mixing among groups and limiting non-essential people's access to the school, such as volunteers or visitors.
Former Tennessee Education Commissioner Candice McQueen, now the chief executive officer for the National Institute for Excellence in Teaching, recently co-authored the report, "Blueprint for Back to School" for the American Enterprise Institute.
Along with CDC guidance, Johnson is using this blueprint and other reports like one released in April by the global consultancy company McKinsey & Co. to inform the district's plans.
McQueen recently spoke about the report and what all educators have to consider as they plan with AEI's deputy director of education policy, Nat Malkus, on the Report Card podcast.
"It's overwhelming. It feels overwhelming when you start ticking through all of the considerations, but if you don't plan now you will not be ready for any type of face-to-face or remote learning experience going into the fall," McQueen said. "I believe there are real possibilities that folks may not start face-to-face, they may start remote again; so you may start one way and come back another way and not planning for what those transitions will look like will be a mistake."
Contact Meghan Mangrum at mmangrum@timesfreepress.com or 423-757-6592. Follow her on Twitter @memangrum.