As home to the nation's biggest energy research lab, the country's largest public utility and what will soon be three of the biggest electric vehicle assembly plants in the South, Tennessee is poised to capitalize on the powerful changes underway in how America makes and uses energy.
Already, the advanced energy sector in Tennessee directly or indirectly employs nearly 394,000 workers and adds nearly $46 billion to the state's economy every year, according to a new economic analysis conducted by researchers at the Howard Baker Center for Public Policy at the University of Tennessee. The study found that the advanced energy sector, which includes everything from renewable energy and battery storage to advanced nuclear power and electric vehicles, is growing by more than 8% a year, easily outpacing the overall growth of Tennessee's economy.
"We bring a unique set of assets to the table that not only employ a wide range of skills but attract additional investments that further grow the sector," said Cortney Piper, executive director of the Tennessee Advanced Energy Economic Business Council. "From our dominance in the EV (electric vehicle) market to our world-class research institutions and manufacturing facilities, Tennessee continues to make gains that set us apart from other states."
Such growth in advanced energy in Tennessee is helping to offset the decline in coal, oil and other traditional energy industries that have shed thousands of Tennessee jobs over the past generation as new technologies, environmental regulations and changing consumer demands reshape energy and transportation.
"We have to think about how we create the energy system for the future," said Dr. Joe Hoagland, vice president of innovation and research at the Tennessee Valley Authority, the nation's biggest public utility whose power headquarters is in Chattanooga. "The technologies are evolving and the marketplace and the customers that we support are all looking for different forms of energy and wanting to become more green and sustainable."
Photo Gallery
Tennessee's growth of advanced energy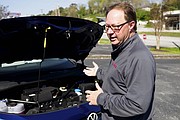 Document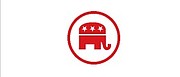 Electrifying transportation
Tennessee's automotive industry, which employs more than 141,000 workers at 930 sites including major assembly plants owned by Volkswagen, Nissan and General Motors, is quickly shifting gears in the types of vehicles it produces. Electric or battery-powered cars and trucks, which now comprise less than 2% of all vehicles on the road, should comprise most of the vehicles made in Tennessee within the next decade and a half. That shift in power will bring not only major changes in how cars and trucks are refueled or recharged; it also is already reshaping the manufacturing of vehicles and their components.
With GM and VW both adding electric vehicle (EV) production to their Tennessee plants in Spring Hill and Chattanooga to supplement Nissan's decade-old battery-owned car production in Smyrna, Tennessee has quickly emerged as the No. 1 state in the Southeast for EV production. Tennessee has already attracted more than $6 billion of EV-related capital investments since 2017 and more investments are expected as recharging networks are built out across the state and more battery and other equipment industries locate in Tennessee to supply the new vehicles being made by VW, Nissan and GM.
To help supply the batteries needed for the new electric vehicles, Tennessee also is attracting new investments from battery makers, including plans by the Canadian battery maker Novonix to build a $160 million factory on the former Alstom plant on Chattanooga's Westside and a joint venture between General Motors and LG Energy Solutions to build a $2.3 billion battery plant in Spring Hill, Tennessee.
TVA also is joining with the Tennessee Department of Environment and Conservation in a $20 million effort to install electric recharging stations every 50 miles on Tennessee's major highways and TVA has adjusted its electric rates to help local power companies and EV users to be encouraged to use EV charging in the Tennessee Valley. TVA has set a goal of having more than 200,000 electric vehicles operating on the roads in the seven-state Tennessee Valley. by 2018, up from only about 14,000 today.
Advanced energy in metro Chattanooga
* 30,447 jobs* $1.8 billion annual payroll* 1,780 business establishmentsSource: Tennessee Advanced Energy Economic Impact Report
Turning to the sun, nuclear
As the transportation sector is electrified, the ways in which that electrical power is generated also are changing, Coal-fired generation, which supplied most of TVA's power only a decade and a half ago, now generates less than one-seventh of TVA's electricity and that share is scheduled to phase out entirely by 2035. In its place, TVA is planning 10,000 megawatts of solar generation, backed up by battery storage in some instances, and potentially new small modular nuclear reactors and carbon sequestration technologies to offset carbon emissions from new natural gas plants.
TVA's goal is to reduce its carbon emissions below its 2005 level by at least 85% by 2035 and completely by 2050. President Biden wants U.S. electric utilities to be completely carbon free by 2035, which Hoagland said will require the development of new technologies to achieve without rate increases.
"We are very interested in supporting companies that are trying to develop the new technologies we need to become carbon free as soon as we can while keeping our power rates competitive and stable," Hoagland said. "This study shows that the companies are coming here that we think will help provide the solutions for the grid going forward."
One such company that came to Southeast Tennessee in 2008 to help produce the polysilicon needed for solar panels is Wacker Chemie, the German manufacturer which has invested over $2.6 billion in its 550-acre plant in Charleston Tennessee. Wacker's plant in Charleston is the biggest single economic development project ever in Southeast Tennessee and was launched, in part, to help supply key components for the growing solar power industry in the United States.
Most of the solar panels are now made in China and trade barriers and market trends have so far limited some of Wacker's polysilicon sales for the solar industry from the Charleston plant.
Robert Hardin, director of process innovation and analytics for Wacker, said Wacker's staff has grown to about 700 workers and the company is continually working to improve its purification processes for refining polysilicon for use in both solar panels and electronics equipment.
"We're constantly evaluating the business strategy and our opportunities for the site and our facilities here," said Hardin, one of the members of the advisory board for the Tennessee Advanced Energy Economic Business Council. "Wacker is really excited to be a part of this advanced energy job creation engine in this region."
The share of electricity generated by the sun is projected to double across the Southeast by 2024, but Tennessee still trails most other states in the share of power generated from the sun, according to a recent study of solar generation in the South.
Advanced energy in metro Cleveland
* 2,740 jobs* $147.7 million payroll* 245 business establishmentsSource: Tennessee Advanced Energy Economic Impact Report
Coal, nukes less powerful
The advanced energy growth is helping to offset job reductions in the fossil fuels industry and the construction of major baseload nuclear power plants, which have largely been suspended in the region. TVA's employment, which swelled to more than 50,000 in the 1970s and '80s when the utility was pursuing the development of 17 nuclear reactors, has dropped to about 10,000 employees today. A slowdown in the growth of power demand and new technologies have reduced the building and maintenance requirements for TVA.
The slowdown in nuclear power construction in America also forced the sale and ultimately the closing of what was once Chattanooga's biggest manufacturing employer, the former Combustion Engineering plant that supplied equipment for both coal and nuclear power plants and once had more than 5,400 employees.
Although TVA is no longer building any more new nuclear plants, the utility is studying next-generation nuclear power and has obtained the first site permit to locate small modular reactors in Oak Ridge on the site of what was once planned to be the Clinch River Breeder Reactor. TVA has not decided to build any of the new small modular reactors and regulators have yet to approve any specific designs. But Hoagland said such reactors could provide TVA with a more cost-effective and flexible approach to adding more carbon-free generation.
TVA and the Oak Ridge National Laboratory, the biggest Department of Energy lab in the country, also helped recruit Kairos Energy to build a $100 million test facility for Kairos' fluoride salt-cooled, high-temperature reactor (KP-FHR), Kairos is partnering with TVA to deploy the demonstration reactor on 185 acres the company is buying in the East Tennessee Technology Park, which was developed on a brownfield site reclaimed from the U.S. Department of Energy.
The new advanced energy jobs are projected to pay higher wages and to grow faster than the economy as a whole, according to the Baker Center study.
The availability of greener and more sustainable power also is helping to attract businesses that have committed to lowering their carbon footprint and are needing carbon-free power sources.
"Today's businesses choose locations served by dependable and environmentally conscious power companies that, like TVA, can help them achieve their sustainability goals," Chris Bowles, president of the Tennessee Advanced Energy Business Council, said in the 68-page report on Tennessee' advance energy industry. "We are supporting their targets and the future of the Valley by innovating with advanced energy solutions and transportation."
An advanced energy firm is defined as being directly involved with researching, developing, producing, manufacturing, distributing, selling, or implementing components, goods, or services related to advanced energy; energy efficiency; renewable, nuclear, and natural gas electricity generation; distributed generation; advanced manufacturing; lightweight composites for the automotive industry; electric and hybrid vehicles; pollution control technologies; smart grid; and other related technologies.
Contact Dave Flessner at dflessner@timesfreepress.com or 423-757-6340.