NASHVILLE - FBI agents on Friday raided the homes and offices of state Rep. Robin Smith, R-Hixson, and three other Republican lawmakers as part of an ongoing federal probe into unknown matters.
The Hixson Republican told the Times Free Press as federal agents left her home at about 10 a.m. that she did not know why the agents came to her house and she was headed to a relative's home.
"Right now, I don't even really know," she said at the end of her driveway.
Asked if she would take questions later, Smith gestured to an apparently empty phone case and said "I really don't have a phone" before driving off.
Photo Gallery
NW Junior Cotillion 2/3/2007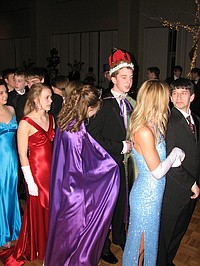 Agents were seen outside the office of former Tennessee House Speaker Glen Casada, who still represents Franklin, and outside of the office of Smith, a business and political consultant, and Rep.