More than half of children in Tennessee, and 76% of children in south and central Chattanooga, live in households that cannot afford the local cost of living, according to a new report from the United Ways of Tennessee.
The latest Alice Report - which takes its name from asset limited, income constrained, employed - was released this month and focused specifically on young people in the Volunteer State.
The report attempts to provide a clearer picture of the number of people financially struggling in an area, comparing the cost of living to wages and other costs in a place rather than using the federal poverty line as the metric. When households do not earn enough to afford the basic costs of child care, food, health care, housing, a phone, taxes and transportation - or are below the federal poverty line - they are considered an Alice household.
A 2019 United Way report found that nearly 40% of Hamilton County households were struggling financially and were below the Alice threshold in 2017.
The new report measured the number of children in Alice households across the state, finding that more than 826,000 children, or 55% of all children in the state, lived in households struggling to meet the local costs of living. The vast majority of those children, 71%, were of school age, between 5 and 17 years old.
Nearly 444,000 of the children were white, though Black and Hispanic children were over-represented among the Alice children compared to their percentage within the wider youth population, according to the report. In 2019, 81% of Hispanic children and 71% of Black children were living in Alice households. That is compared to 46% of white children and 45% of Asian children, according to the report.
(READ MORE: This is the 'bare minimum' someone in Hamilton County, Tennessee needs to earn to live and work)
Abby Garrison, vice president of community investments for United Way of Greater Chattanooga, said investing in children provides generational change for communities, so it is important to understand the challenges facing households with young people.
Document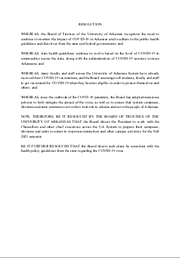 "We often say, if the kids are healthy your community is healthy," Garrison said.
In Red Bank and the northern part of Chattanooga, 42% of children were below the Alice line and, similarly, in the rest of Hamilton County, the Alice rate was 41%. In south and central Chattanooga, that figure was 76%.
Across Southeast Tennessee, the rate was 60% of children in Bledsoe, Grundy, Marion, Meigs, Rhea, Sequatchie counties, as well as 48% in Bradley, McMinn and Polk counties. The areas studied in the report are based on geographic groupings done by the U.S. Census Bureau of 100,000 people.
The data in the new report is from 2019, before the COVID-19 pandemic and the record-high inflation that followed. Earlier this month, the annual point-in-time count of homelessness showed a 177% increase in the number of homeless people in Hamilton County in 2021 compared to 2020.
Data from the United Way's 211 helpline service shows how the pandemic made existing issues worse around affordability, Garrison said.
"What we're seeing in real-time and have been seeing through the pandemic, even outside of this 2019 data, is just a real need for and challenges around housing, around utilities," she said.
Advocates have pointed to stagnating wages, rising costs of housing and inflation as key factors driving the affordability crisis.
"The things that it takes for an Alice household to survive is far steeper in terms of inflation than just the basic inflation rate," said Lesley Scearce, president and CEO of United Way of Greater Chattanooga.
(READ MORE: Homelessness increased by 177% in Hamilton County, 153% in the region since 2021, according to new data)
Scearce said the Alice data around employment was also particularly striking to her.
The report notes working parents do not necessarily mean a household is financially stable. The study found that among households with two working adults, one in three children in Tennessee were below the Alice line. In two-adult households with one working adult, the rate was 65% and, for single-adult working households, the rate was 77% of children below the Alice line. The report identified low wages as a key cause of the household financial struggles among working parents.
"It takes more than two full-time jobs, and still unable to provide basic needs for your children," Scearce said. "And that, to us, is a crisis that needs addressing."
The United Way expects to announce its community investment, or grant allocation, program in June. The new model is open to area nonprofit groups addressing health, education and financial opportunity, Garrison said. There is also a racial equity and data component.
Scearce said nonprofit groups have a role to play in addressing the affordability crisis in Southeast Tennessee, but so too does public policy and local employers.
Contact Wyatt Massey at wmassey@timesfreepress.com or 423-757-6249. Follow him on Twitter @news4mass.