Books are always popular gifts, and finding one with a local connection can make them even more prized. Here's a sampling of what has crossed our desks over the past 18 months from authors with ties to the Chattanooga area. They range from first-time novels to New York Times best-sellers.
Contact information is included to track down the titles or learn more about the authors. Most are available through online and traditional retailers. "Reboot," a poetry anthology (see below), also will be available at a book signing scheduled 4-6 p.m. Sunday at ArtsBuild, 301 E. 11th St.
U.S. HISTORY
-- "And There Was Light: Abraham Lincoln and the American Struggle" by Jon Meacham (Random House, 720 pages, $40). In his latest release, the Chattanooga native offers an account of the life of the 16th president, focusing on how Lincoln confronted secession, threats to democracy and slavery "to expand the possibilities of America." Meacham has released 13 books, including biographies of George H.W. Bush and John Lewis. His 2008 biography of Andrew Jackson, "American Lion," won a Pulitzer Prize.
Learn more: jonmeacham.com
(READ MORE: Chattanooga native Jon Meacham highlights Abraham Lincoln's moral code in a new, essential biography)
Photo Gallery
Books with Chattanooga connections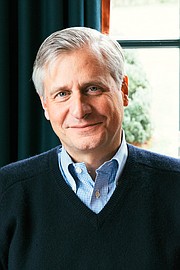 COOKING
-- "Southern Inspired: More Than 100 Delicious Dishes From My American Table to Yours" by Jernard A. Wells (Benbella Books, distributed by Penguin Random House, 256 pages, $21). Wells, the host of Cleo TV's "New Soul Kitchen," says he not only shares some of his best recipes in this new cookbook but his life story and journey to becoming a chef growing up in the South. Believing that Southern food defines American food at large, Wells, a former Chattanoogan, honors his roots while bringing in flavors from the Caribbean, Latin America, Asia and Europe. The 100 recipes -- from Blackened Catfish With Smoked Gouda Grits to Granny Gwen's Banana Pudding -- are designed to be approachable for beginner and more experienced cooks, with ideas for busy weekdays, backyard barbecues, dinner parties, brunches and holiday feasts.
Learn more: facebook.com/jernardwells
FICTION
-- "Dust to Dust: An Ivy Nichols Mystery" by Audrey Keown (Crooked Lane Books, 288 pages, $27). The latest novel from the Chattanooga author, a sequel to "Murder at Hotel 1911," follows hotel clerk Ivy Nichols as she investigates a puzzling murder at a historic hotel. Like her protagonist, Keown has battled anxiety and writes about mental illness in her fiction as a means of lifting the stigma.
Learn more: audreykeown.com
POETRY
-- "Reboot: Interactive Writing Prompts, Pokes & Prods" by the poets of Rhyme N Chatt Interactive Poetry Organization ($15). This 2022 anthology is not only a collection of works from 28 local poets but a source of interactive inspiration for authors with its inclusion of writing prompts and email and video links. Rhyme N Chatt was organized in 1999 as "a safe place where poetry is shared and discussed and people are valued," according to member Marsha Mills. The organization encourages creativity without judgment and challenges poets to express themselves without offensive language.
Learn more: rhymenchatt.wordpress.com
-- "Long Path: Through the Valley Verdant and Boulder Strewn" by Doug Daugherty (Bookbaby, 68 pages, $10). The former president and CEO of public-policy think tank Hamilton Flourishing has released a collection of poems that touch on loss, emotion, children, his struggle with depression, holidays, dawn and dusk, philosophy, theology, hope, death and biblical prophets.
Learn more: doug@dougdaugherty.life
FOR YOUNG READERS
-- "Hummingbird" by Natalie Lloyd (Scholastic Press, 368 pages, $18). The New York Times best-selling author this year released her most personal book to date, the story of a girl who refuses to let brittle bone disease stand in the way of adventure. Her heroine in her sixth book for younger readers (ages 8-12), is Olive, a 12-year-old home-schooler who is thrilled when she convinces her overprotective parents to let her attend public school, only to have her hopes dashed on a disastrous first day. Then Olive hears about a magical, wish-granting hummingbird that could be the solution to her problems.
Learn more: natalielloyd.com
(READ MORE: In Chattanooga author's new children's novel, magical adventures await a heroine who refuses to be defined by her disability)
-- "No Word for Goodbye" by Mignon Ballard (Bella Rosa Books, $12). Ballard, a Calhoun, Georgia, resident who serves on the board of directors of Friends of New Echota Historic Site, sets this novel for young readers (ages 10-13) in the last capital of the Cherokee Nation in 1831-32. "I have often wondered why there seems to be a lack of reading material for this age group about the plight of the Cherokee and other Native American tribes in the period leading up to and during the Trail of Tears," she says. The story tells of a friendship between Nell, an 11-year-old white girl, and her Cherokee classmate, Callie, as the threat of removal looms. The story is fictional, Ballard says, but many of the characters are based on history. Ballard has published 22 books, including the Miss Dimple mysteries and "The War in Sallie's Station," a novel about growing up in rural Georgia during World War II. "No Word for Goodbye" is her second book for younger readers.
Learn more: mfballard@comcast.net
-- Burby Bear's Surprise Award" by C.T. Martin (Newman Springs Publishing, 24 pages). Designed for ages 5-9, this book tags along with Burby Bear as he makes his way to an important appointment, cheerfully greeting his friends and neighbors. Little does he know the big surprise the day holds in store. A resident of Dalton, Georgia, Martin formerly lived in Chattanooga and co-owned The Busy Bee restaurant at Parkridge East Hospital in 2008-09. She is earmarking 75% of net proceeds to "children's organizations that advance all humanity through their love and care of children."
Learn more: newswire.com
FANTASY
-- "The Memoirs of a Fallen Angel: Book One: The Wolves' Sonata" by Anya Butler (Dorrance Publishing, 252 pages, $25). In this fantasy novel, Butler, a Walker County resident, centers her plot on a love triangle involving twin brothers, Remus and Romulus, who brutally fight over the perfect soulmate their father created for them. It's described as a twisted love story filled with passion, vengeance and greed.
Learn more: dorrancepressroom.com
ROMANCE
-- "Southern Steel" by Sherrie H. Coombs (Dorrance Publishing, 152 pages, $14). In this romance novel from a Ringgold, Georgia, resident, Sydney James is living out her late father's dreams as an engine designer, believing that the key to success in her male-dominated profession is self-sufficiency. Then she meets Doug, a mechanic who comes to her rescue.
Learn more: dorrancepressroom.com
LOCAL HISTORY
-- "This Is the Way I Heard It: Folklore, Stories and Tall Tales From Sale Creek, Tennessee" by Curtis N. Coulter (Foresight Publishing, $22). Coulter's latest effort collects some of the funnier stories he's heard over decades of asking residents of his tiny hometown in north Hamilton County for their memories. The stories include "humorous things that happen at church services and baptisms as well as the humor of growing up in premodern eras," he says on his website. Readers also will find "tributes to a couple of outstanding citizens as well as the complete and unabridged Pitty Pat Hollow tales and the anthology of the famous Coulterville osprey couple." "This Is the Way I Heard It" is one of seven histories of Sale Creek by the retired schoolteacher.
Learn more: coulterpublications.com
-- "Abandoned Tennessee Treasures" by Jay Farrell (America Through Time, 96 pages, $24). The Nashville-based photographer and storyteller travels the state to tell the stories of forgotten roadside gems from yesteryear. The pages include photos of the rusty remains of a 1959 Ford truck in Grundy County, a farmhouse in Meigs County, a church in Polk County and a lopsided barn in Franklin County that inspires ghost stories.
Learn more: throughtime.com
-- "Georgia Legends and Lore" by Alan Brown (History Press, 147 pages, $22). Described as "a juicy bushel of Peach State bafflement," this book hopscotches the state in search of the legends and lore that have persisted for decades, if not centuries. References to North Georgia include Bigfoot sightings, Chickamauga's Civil War battles, American Indian tales and the fairy crosses of Fannin County.
Learn more: arcadiapublishing.com
Share information about local authors and books by emailing Life@timesfreepress.com.
Contact Lisa Denton at ldenton@timesfreepress.com or 423-757-6281.