A Marion County, Tennessee, jury last week awarded a local man more than $6 million in a civil lawsuit brought against the local Cracker Barrel Old Country Store restaurant after he was served a corrosive chemical containing bleach in place of his ice water.
The case goes back almost eight years to 2014 when the plaintiff was having lunch at the Marion County Cracker Barrel location near Interstate 24, according to court records.
The plaintiff, William Cronnon, was eating lunch April 25, 2014, when he was served what he thought was ice water along with his meal, according to a complaint filed April 25, 2015, in Marion County Circuit Court.
Cronnon "then ingested what he thought was ice water only to immediately realize that it was not ice water, but was some chemical that caused a burning sensation in his mouth and esophagus," Cronnon's 2015 complaint said.
(READ MORE: Investigator still looking for clues in 1985 Marion County, Tenn., cold case death)
Court records said it was later found the server who attended Cronnon actually served him a cleaner that was being used in the kitchen. The cleaner, identified in court records as "Eco-San," is described in documents as a corrosive chemical. The cleaner caused permanent and serious internal physical injury to Cronnon, though court documents do not describe them.
Document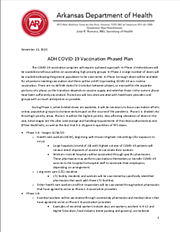 According to product information, Eco-San is used to sanitize food contact surfaces and de-stain cookware in low-temperature washing machines, and contains sodium hypocholorite, or bleach. The safety data sheet on the product states that it can cause "digestive tract burns" and if anyone ingests the substance they should seek medical help immediately.
In addition to his injuries, Cronnon also will continue to incur medical expenses, has experienced lost wages, a loss of earning capacity and loss of enjoyment of life, according to court documents.
In a trial before Circuit Court Judge Curtis Smith, jurors last Thursday found Cracker Barrel at fault in Cronnon's injuries and awarded him $730,000 in economic damages, $3.6 million in non-economic damages and $5 million in punitive damages, court records show.
(READ MORE: Duo whose crime spree triggered Marion County manhunt sentenced in federal court)
The jury award amounted to more than $9 million but state law places limitations on specific awards, according to Cracker Barrel.
An unidentified Cracker Barrel spokesperson said in an emailed response the amount the jury awarded in its verdict was limited by a cap under state law. Cronnon, under the cap, was awarded $4.3 million in compensatory damages that was then capped at about $1.5 million and added to the $5 million in punitive damages for a total award of $6.5 million.
Document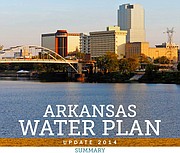 "While we have great respect for the legal process, we are obviously disappointed by and strongly disagree with the jury's award in this case, which involved an unfortunate and isolated incident that occurred at one of our stores eight years ago," a statement from the company reads. "Although we are considering our options with respect to this verdict, we are glad this matter is behind us so we can better focus on caring for our guests and employees around the country."
(READ MORE: Lawsuit against Biden administration challenges restaurant aid priority to women, minorities)
Cronnon's attorney, Thomas Greer, of Memphis, Tennessee-based Bailey and Greer, said Wednesday in a telephone interview the $5 million award for punitive damages is "very rare."
"It's a heightened burden of proof so we had to 'prove reckless conduct by clear and convincing evidence,'" Greer said. Cronnon was represented at trial by Greer and his sister, Elizabeth Greer Adams' firm, of the Dunlap-based firm of Greer, Swafford and Adams.
"What made this so egregious is that Cracker Barrel had this policy where they were putting chemicals in unmarked containers for years," he said of case elements. "What I argued to the jury was they were playing roulette with the health and safety with everybody who came in there, and Mr. Cronnon paid the price."
Greer said the dangerous mix-up occurred during cleaning at the end of the night shift the day before Cronnon visited the restaurant. The Eco-San solution was left in a water pitcher to soak drink dispensing machine parts overnight, he said, but the pitcher wasn't dumped the next morning as was the usual practice and a server used it to fill Cronnon's water glass.
Contact Ben Benton at bbenton@timesfreepress.com or 423-757-6569. Follow him on Twitter @BenBenton.