The Hamilton County school board's book review committee - formed to "review reading material content concerns and explore options available to address those concerns," according to a memorandum to the panel from board chair Tucker McClendon - is set to hold its final meeting Tuesday.
Committee members were asked to email their recommendations to board administrative assistant Sherrie Ford by the end of the day Monday. The committee will discuss the suggestions Tuesday and potentially make a recommendation to the school board for policy changes related to supplemental reading materials at the board's next meeting March 17.
At the committee's most recent meeting, Feb.22, some members questioned whether policy changes were warranted, how many parents were making complaints about reading materials and whether books included on the "books of concern" list distributed to committee members were actually on library shelves.
Autumn Witt Boyd, a committee member representing the Lookout Mountain and North Chattanooga area, asked Jamie Parris, Hamilton County Schools director of high school teaching and learning, if he had any evidence of parental complaints about books.
Parris said his office has not received any complaints, though some may have been made at the school level.
(READ MORE: Hamilton County school board member questions 'vile content' in library books as parent group plans to 'fight for diverse literature')
Last fall, Hamilton County Schools told the Times Free Press that three Request for Reconsideration of Instructional Materials forms had been filed: one for "Far from the Tree" by Robin Benway submitted Oct. 12 and two submitted Oct. 13 for "The Hate U Give" and "On the Come Up" by Angie Thomas.
School board member Rhonda Thurman of Hixson, chair of the committee, said during the Feb. 22 meeting a few forms were sent to her last year. She said she did not know which schools those parents' children attended.
Documentation obtained by the Times Free Press shows that Oct. 13, Brandy Howard, of Ooltewah, emailed forms requesting reconsideration for "The Hate U Give" and "On the Come Up" to all school board members, a district administrator and East Hamilton High School Principal Brent Eller.
Robyn Kremser, of Ooltewah, emailed a form requesting reconsideration of "Far from the Tree" to all members of the Hamilton County Commission as well as Soddy Daisy High School librarian Jeanne Mochel and a district administrator Oct. 1.
The form asked the complainants to identify "what would you like your school to do about the material," and the women checked the box, "Withdraw it from all students as well as my child."
Howard is the chair and Kremser is a co-chair of the Hamilton County chapter of the national group Moms for Liberty, which is "dedicated to the survival of America by unifying, educating and empowering parents to defend their parental rights at all levels of government," according to the group's website.
Kremser wrote in her email that the Moms for Liberty group has been "reading, reviewing and summarizing every book on your public school recommended and required reading lists."
Howard and Kremser did not return phone calls. It is unclear from the forms and related documentation whether they have children who attend Hamilton County public schools, and Hamilton County Schools communications officer Steve Doremus said he could not confirm whether that was the case.
The complaints total 42 pages, and they document 92 uses of the f-word and 68 uses of the s-word, among other obscenities. The offensive words are shown in bold red letters.
In her email, Kremser expressed frustration for parents attempting to have the books removed.
"The chairs and co-chairs of our group have been reaching out to you all publicly, privately, as a group, and individually, to see what can be done about the concerns we're finding in these books," she wrote. "Every person we speak to continues to pass us along to another person, another form, another hoop."
In the form, Kremser wrote that she objects to the inclusion in "Far From the Tree" of "teen sex, pregnancy, drugs, drinking, violence, LGBTQ heroes but anti-parents, anti-Catholic, addiction, depression, tons of foul language and CRT [critical race theory]."
"This book glorifies cursing, rebelling against parents and teachers, and LGBTQ characters," she wrote. "The main idea of this material is that parents and white people are ignorant idiots, and that teens know best, that drugs and cursing and gay girlfriends are normal and fine."
(READ MORE: In affluent Williamson County, an uproar over critical race theory)
In her email, she wrote a series of questions to school officials, including:
- "If the phrase 'garbage in, garbage out' is true, is this the kind of material we want the students representing our school district consuming?"
- "Is this reading material helpful, encouraging, true or necessary?"
- "If our job is to pick from the curriculum 'buffet,' is this nourishing? Is this how low we view our own students?"
Document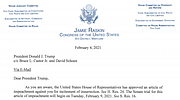 Howard wrote in her request for reconsideration of "The Hate U Give" that the main idea of the book is that "police officers randomly shoot Black children" and "therefore, Black children should be scared of police. The book teaches that it's acceptable to participate in violent activities as a form of 'protest.'"
In her request for reconsideration for "On the Come Up," Howard wrote that the main idea of the book is "that Black teens are angry. They believe police officers shoot Black people 'for no reason.'"
According to Doremus, the school system communications officer, 13 of the 33 books identified as "books of concern" in materials distributed to committee members are not on the shelves of any school library in the district.
"It doesn't seem like it's a huge problem," committee member Meg Day for the Signal Mountain and Red Bank area said of the school board's supplemental reading material policies at the Feb. 22 meeting. "I want a policy that allows for subjectivity, because I don't think anybody wants me writing their moral code for them. I don't want anyone writing my moral code for me, especially when it comes to selective reading."
She said parents are contacting her about wanting to keep books in schools, but no one has contacted her in support of removing books from libraries.
Thurman, the committee chair, said the books must be a problem or state lawmakers would not be moving so actively to address it.
(READ MORE: Tennessee Republicans at odds on how far to go in pushing 'obscene' books legislation)
"It's obviously a huge problem if we have bills in the legislature," Thurman said. "Somebody has gotten the attention of somebody, and it's not just two or three parents that have caused all this. I think that some of the Tennessee lawmakers have really found out what's going on, just like some parents have found out what's going on. There's a lot of parents upset about it, or we wouldn't have all these bills that are right now in the Tennessee House, and if these get passed, like I said, there's obviously more than just a few parents upset about this."
Loretta Lowe, representing the Ooltewah area, said school boards across the nation are dealing with the same issue.
"Parents have been awakened," she said. "I've been contacted since our last meeting by my constituents in my district, and they're absolutely irate because they had no idea this was going on in our schools."
Document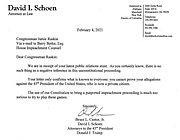 James McKissic, representing the Brainerd area, said he feels that for many of the committee members, the goal is to remove the "books of concern" from shelves.
"If that's the ultimate goal, this is not about individual choice, your rights as a parent; it's about just completely banning books, and making decisions and telling other families what they have access to," McKissic said. "When you hand me a list of books that's all Black, all LGBT [materials], it's also about erasing community."
The committee first met Feb. 8 after being formed at the suggestion of McClendon, the school board chair, to address objectionable reading materials.
The group's final meeting is Tuesday at 5:30 p.m. in the boardroom of the Hamilton County Board of Education, 3074 Hickory Valley Road.
Contact Emily Crisman at ecrisman@timesfreepress.com or 423-757-6508.
List of "books of concern" distributed to book review committee members by chair Rhonda Thurman:
- "It's Perfectly Normal" by Robie H. Harris
- "Lawn Boy" by Jonathan Evison
- "Gender Queer" by Maia Kobabe
- "My Princess Boy" by Cheryl Kilodavis
- "Prince and Knight" by Daniel Haack
- "Weird Girl and What's His Name" by Meagan Brothers
- "Being Jazz: My Life as a (Transgender) Teen" by Jazz Jennings
- "Kiss Number 8" by Colleen AF Venable
- "Laura Dean Keeps Breaking Up With Me" by Mariko Tamaki
- "The Handmaid's Tale: The Graphic Novel" by Margaret Atwood and Renee Nault
- "The Last Man" by Brian K. Vaughan and Pia Guerra
- "V for Vendetta" by Alan Moore and David Lloyd
- "None of the Above" by I. W. Gregorio
- "Out of the Darkness" by Ashley Hope Pérez
- "Red at the Bone" by Jacqueline Woodson
- "Brave Face: A Memoir" by Shaun David Hutchinson
- "Ordinary Hazards: A Memoir" by Nikki Grimes
- "Shout" by Laurie Halse Anderson
- "Speak" by Laurie Halse Anderson
- "The Nowhere Girls" by Amy Reed
- "My Friend Dahmer" by Derf Backderf
- "Dear Evan Hansen: The Novel" by Val Emmich
- "American Street" by Ibi Zoboi
- "The Book of Unknown Americans" by Cristina Henríquez
- "All Boys Aren't Blue" by George M. Johnson
- "Fun Home: A Family Tragicomic" by Alison Bechdel
- "Jack of Hearts (and Other Parts)" by L.C. Rosen
- "The Handsome Girl and Her Beautiful Boy" by B.T. Gottfred
- "Far From the Tree" by Robin Benway
- "On the Come Up" by Angie Thomas
- "The Hate U Give" by Angie Thomas
Document