The North Chattanooga Council of the Chattanooga Area Chamber of Commerce held its annual Council Expo on Tuesday, March 7 at the INCubator at the Hamilton County Business Development Center. About 30 vendors attended, sharing company products and services, including Lumberjack's Tree Service, Workergenix, ModWash and Totto's Sushi & Grill. Entry fees were collected and presented to the Northside Neighborhood House.
The Young Professionals of Chattanooga got together to say howdy and network a bit at Whiskey Cowgirl country music venue on Thursday, March 9. If you're interested joining in a future event, be sure to peruse the events listings on the Chattanooga Area Chamber of Commerce website: chattanoogachamber.com. The young professionals group meets monthly, and sometimes more.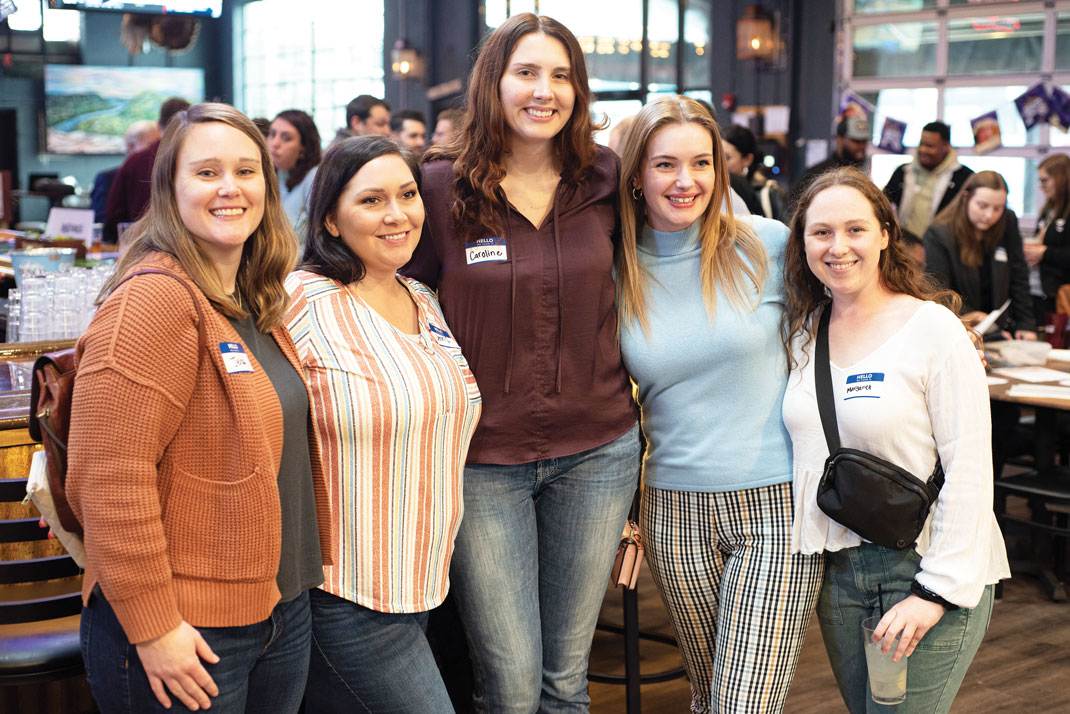 Photography by Michael Hampton / From left, Jena Doolittle, Jenn Smith, Caroline Meacham, LoRena Halloran and Margaret Asher attend a Young Professionals of Chattanooga event at local country music venue Whiskey Cowgirl.