In the digital age, where advancements in camera technology and photo editing allow people to take professional-quality pictures on their phones, some are looking to the past for new inspiration.
Film was for many decades the preeminent medium for photographers. However, with the evolution and proliferation of digital cameras in the 21st century, the film medium dwindled in significance with many manufacturers discontinuing their film-based products.
And yet, despite becoming an endangered species, so to speak, the late 2010s saw a renewed interest in film photography, surging during the COVID-19 pandemic when people sought new hobbies while in isolation, according to a report by Marketplace.
Tori Fyfe, a Chattanooga film photographer, who opened the community film development lab, Safelight District, in 2019, says she has seen an uptick in business since the pandemic began in 2020.
Safelight District is a community darkroom, open 24/7 to anyone with darkroom experience. There is a one-time fee to use the space, which can be reserved online to ensure it's not overbooked. And first-timers are given a quick overview before use.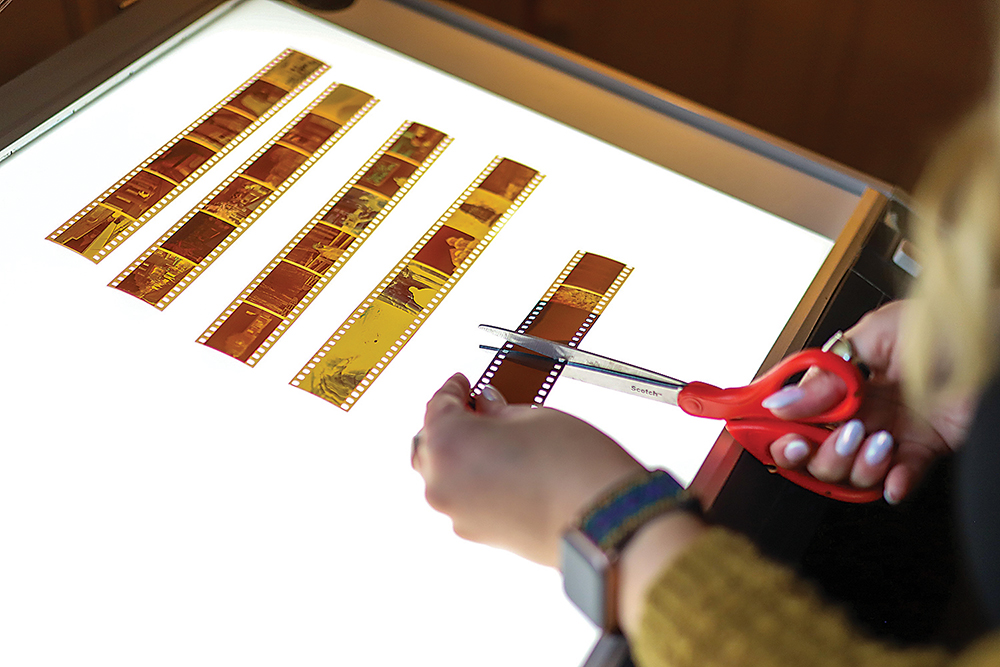 Staff photo by Olivia Ross / Tori Fyfe cuts negatives.

"A lot of people were looking for a hobby during the pandemic," Fyfe says. "Or maybe [film photography] was something that they had put on the shelf and wanted to get back to eventually, and the pandemic kind of gave them an opportunity to do that."
Fyfe says younger people are drawn to film photography because they can achieve a unique look with their photos without the need for social media filters. She also credits the delayed gratification of receiving the developed photos as a quality that makes film photography special.
"When I develop the film, I see those memories come back," Fyfe says. "But with the phone, I'm just like, 'What's this for?' [The photos are] just going into the abyss of the rest of my camera photos on my phone."
Film photographers say one of the medium's biggest draws is the photo-taking process. They enjoy slowing down to explore their surroundings and look at the world around them in new ways, exposing each frame on their roll of film with intention rather than with the reckless abandon they've become accustomed to with digital photography.
Reed Darden, 30, who recently moved to Chattanooga, took up film photography within the past year. The film photography process has provided him with a much-needed respite from all the technology that surrounds him in everyday life.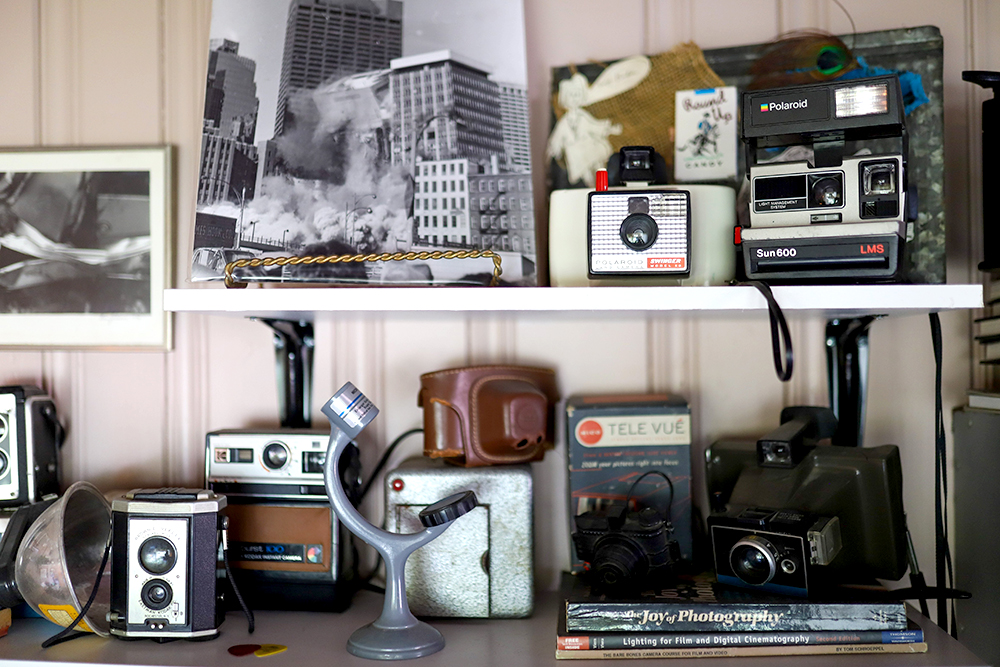 Staff photo by Olivia Ross / Vintage cameras sit on a shelf at Safelight District.

"I just wanted to pick up a hobby where I could kind of disconnect a little bit [from being on the phone and computer]," Darden says. "I thought about photography, and that's what kind of drew me to doing film instead of ... digital."
Additionally, Darden says film photography has helped him see more of the city he now calls home.
"[Film photography has] gotten me to go out and explore a little bit," Darden says. "Chattanooga is such a beautiful city; there are so many great spots that you can take pictures of."
With increased interest in film photography comes increased demand, but limited supplies have led to price hikes in recent years on cameras and film, according to Marketplace. To combat increased prices, Fyfe suggests starting out small by buying cheaper film like the kinds made by Fujifilm and looking for affordable cameras in antique stores or on websites like eBay.
Chattanoogans looking to get involved in the city's film photography community can connect with Safelight District via their website, safelightdistrict.com, or social media, @safelightdistrict.