Daniel and Purgason named MSP partners
Chattanooga accountants Derek Daniel and James Purgason have been named partners in Market Street Partners, a Chattanooga-based tax, audit and consulting firm. Both of the new partners served as principals for the firm prior to their recent promotions.
Daniel joined the team at Market Street Partners in 2020 after spending more than 17 years of his career at a regional accounting firm. Daniel serves industries including manufacturing, construction, logistics and transportation, hospitality and government.
"I'm excited about being a part of a firm that takes pride in serving Chattanooga and its businesses," Daniel said in an announcement of the promotions. "Our firm is stacked with top-quality future leaders that are eager to develop their client service and accounting skills."
Purgason also joined Market Street Partners in 2020, bringing with him over 15 years of accounting experience, including stints at two top-100 firms, as well as six years in the Army National Guard. His practice primarily revolves around mergers and acquisitions, private equity, real estate and high-net-worth individuals.
"Becoming a partner has been a lifelong career goal and serves as validation that my partners are willing to entrust me with furthering the firm, brand and culture, as well as continuing to grow technical competencies to serve our clients with the skills, knowledge and experience they deserve," Purgason said in the announcement.
Purgason serves on the Erlanger Health System Foundation board of directors and the finance committee of the National Medal of Honor Heritage Center. He also volunteers as a guest instructor for the Veterans Entrepreneurship Program at the University of Tennessee at Chattanooga.
Kyle Bryant, co-founding partner at Market Street Partners, said in the announcement the new partners "embody the culture we've worked hard to build and preserve at MSP, and they understand our vision for the future."
Berry is among top 50 economic developers
Doug Berry, vice president of economic development for the Cleveland/Bradley Chamber of Commerce, was recognized as one of North America's Top 50 Economic Developers by Consultant Connect.
A graduate of Maryville College and the University of Tennessee, Berry has headed economic development for the Cleveland chamber since 2009. He previously worked as a project manager for Blue Ridge Development, a senior vice president of business development and planning for Hodge Engineering Co., director of the Department of Development for the city of Knoxville and as president of the Loudon County Industrial Committee of 100.
"This recognition could not be given to a better person," Mike Griffin, the president of the Cleveland chamber, said in a statement. "Doug is truly one of the hardest working people I've had the pleasure to work with."
Chambliss hires Rice as paralegal
Emily Rice has joined the Chattanooga law firm of Chambliss, Bahner & Stophel P.C. as a paralegal in the estate and trust administration practice area.
Originally from Richmond, Virginia, she graduated from Longwood University in 2018. Rice serves as the social media chairwoman for the Southeast Tennessee Paralegal Association.
Rice has almost a decade in the legal field. In previous roles, she assisted with conservatorships, guardianships, civil litigation, insurance defense and family law matters.
"We are thrilled to have Emily join our estate and trust administration team," Mark Cunningham, president and managing shareholder at Chambliss, said in a news release. "She has shown a willingness to go above and beyond for our clients and has a high level of professionalism."
Food City exec named Retailers of the Year
Mickey Blazer, executive vice president of pharmacy, fuel and convenience stores for Food City's retail grocery chain, was recently named 2023 Retailer of the Year by the Tennessee Grocers & Convenience Store Association.
The award recognizes the outstanding Tennessee retailer who exemplifies the high standards of integrity and efficiency upon which the organization was founded.
Blazer joined the Food City team in 1977. He has served in numerous management roles throughout the company, including assistant store manager, general merchandise supervisor and area trainer, store manager, district manager, pharmacy operations manager, director of pharmacy operations, vice president of pharmacy operations, executive vice president of operations for Food City's Knoxville Division and executive vice president of operations for Food City's Chattanooga Division. In his current role, Blazer is responsible for the oversight of fuel and pharmacy operations for Food City's 150 retail locations, which includes 119 pharmacies, 116 fuel centers and five convenience stores.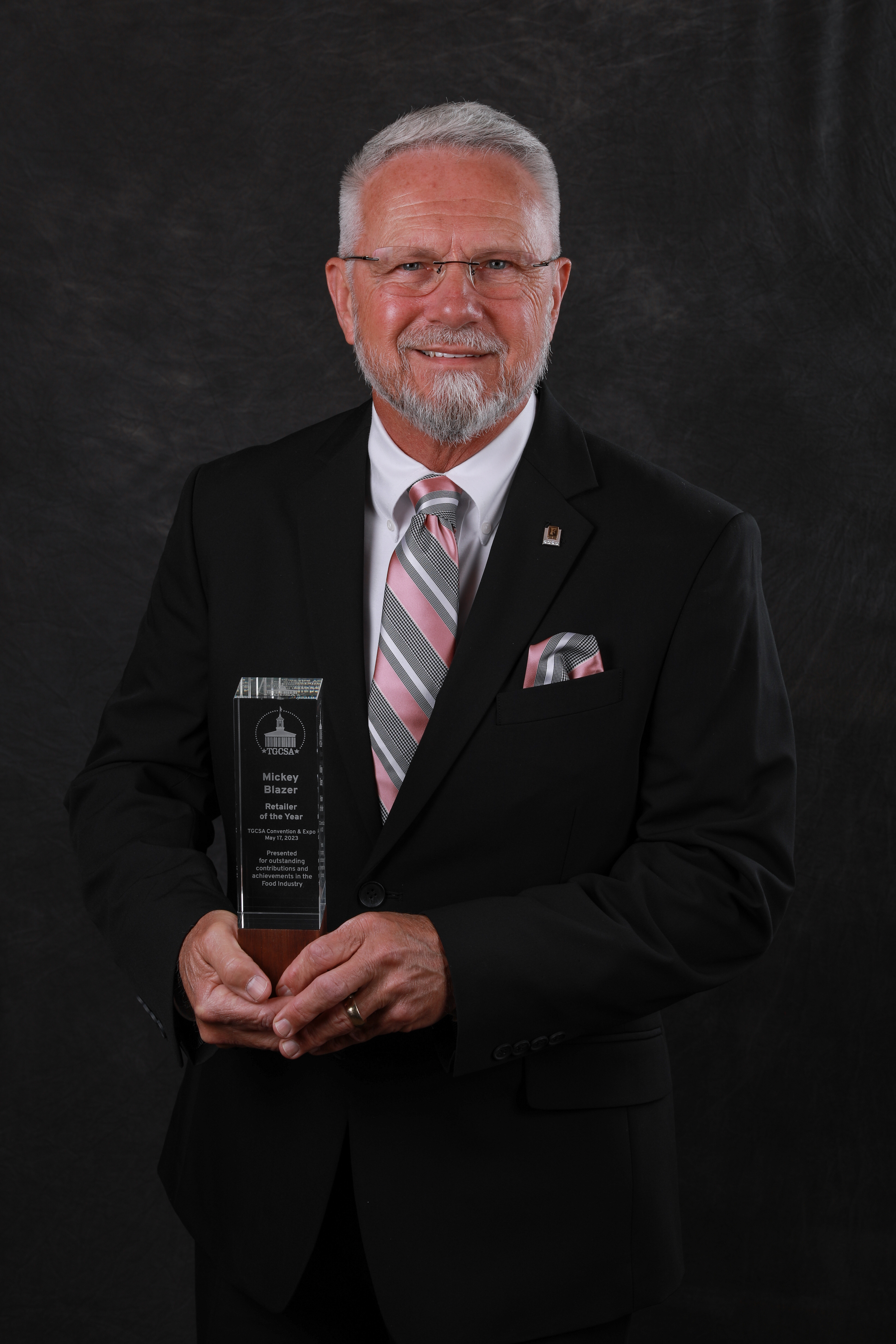 Contributed photo / Mickey Blazer

Simpson joins CHI Chickamauga practice
Family nurse practitioner Andy Simpson has joined CHI Memorial Family Practice Associates in Chickamauga, Georgia.
Simpson earned a bachelor's in nursing from the University of West Georgia in Carrollton and a master's in nursing from Kennesaw State University. He is board-certified by the American Academy of Nurse Practitioners. Simpson has nine years of experience caring for patients in primary care and hospital critical care settings.
CHI Memorial Family Practice Associates is at 101 Kington Lane in Chickamauga.
Business News is published each Sunday. Information about new hires, promotions and business awards should be sent to onthemove@timesfreepress.com.