Hoping to upgrade an obsolete building built in 1960, Chattanooga officials will spend about $4.3 million to replace a fire station at 912 Shallowford Road.
Chattanooga Fire Department spokeswoman Lindsey Rogers said in an email Monday that Fire Station No. 15 is "plagued with deficiencies" and no longer fits the department's needs because of size restrictions.
"Firefighters have been living and working in cramped quarters in a very old, outdated structure," she said.
The city has hired Robert Roberts, a general contractor in Chattanooga, to build a modern, state-of-the-art facility, Rogers said. The Chattanooga City Council approved the contract last month.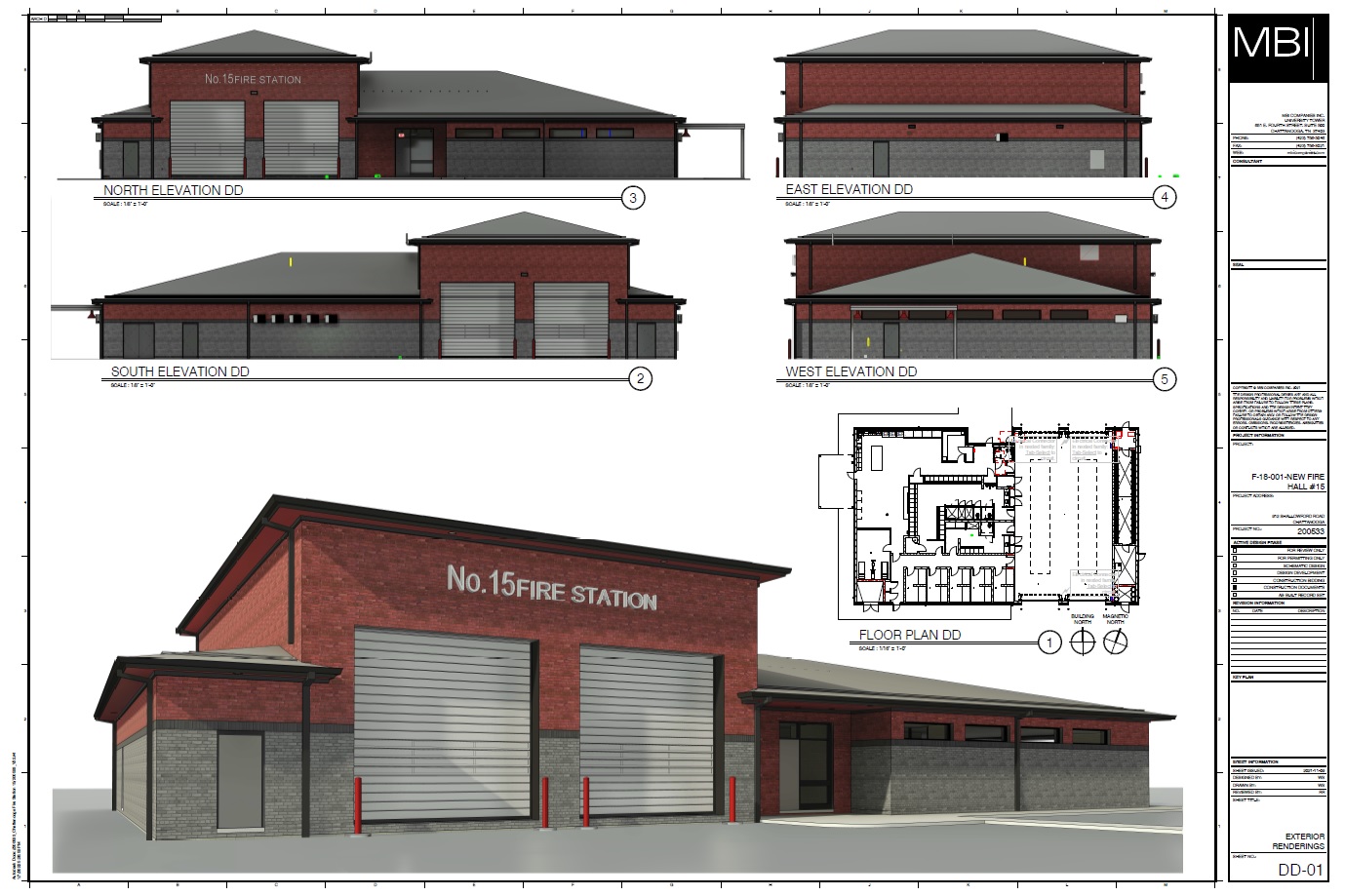 Chattanooga Fire Department / A series of schematics shows the plans for a new Fire Station 15. Chattanooga is spending $4.3 million to upgrade the building.

(READ MORE: Chattanooga firefighters train to respond to xylazine as tranquilizer drug becomes more common)
"It's been a long time coming," Councilwoman Dementrus Coonrod, of Eastdale, told her colleagues.
Fire Station No. 15 is inside her district.
Rogers said command staff members have been advocating for a replacement to the existing station for a number of years. The facility will grow from a single-bay station to a 9,500-square-foot building with space to accommodate more personnel and vehicles, Rogers said, allowing for further expansion as Chattanooga's population grows.
"It will be a model design for future fire station builds as the (Chattanooga Fire Department) continues working to meet the city's increased service needs," Rogers said.
(READ MORE: Chattanooga Fire Department celebrates 150 years)
Officials will relocate Engine 15 and employees on all three of the department's rotating 24-hour shifts to Station No. 6 on Bonny Oaks Drive during construction. Rogers said the department hopes to break ground on the project soon.
"We are thrilled to see the Station 15 project moving forward, and we are so grateful for the support from our city leaders," Chattanooga Fire Chief Phil Hyman said in a statement. "It will create a much better working environment for our firefighters, and it is what we need as we look to the future of our department and our city."
(READ MORE: Chattanooga receives $1.5 million from Hamilton County for fire training tower replacement)
Contact David Floyd at dfloyd@timesfreepress.com or 423-757-6249.