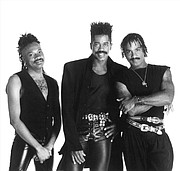 KNOXVILLE - The defensive backs aren't the only players on Tennessee's maligned defense that hate allowing big pass plays.
The Volunteers' front seven has struggled to generate consistent pressure on opposing quarterbacks, which hasn't helped their struggling secondary counterparts.
Through nine games, Tennessee has a Southeastern Conference-worst 12 sacks and managed just three quarterbacks in Troy's 60 pass attempts last week.
"That's definitely been a little bit frustrating, especially when you see long balls going down the field back at the back," linebacker Jordan Williams said. "It's not just on them. It's on us."
First-year defensive coordinator Sal Sunseri said it's been tough to do what he'd like to do in the secondary due to its struggles, and third-year head coach Derek Dooley said there's a number of reasons for the inconsistency with the pass rushers.
"Obviously if it's something that emphasize all the time, work on all the time, you get pretty good at it," he said. "Sometimes you can be more concerned about pushing the pocket and keeping the quarterback in. That slows down a pass rush.
"When you're losing your edges in the run game, it slows it down. We've probably slowed them down a little bit more than we should have, worrying about so much other stuff. We'll try to pick some times where we can let them pin their ears back and come."
The Vols had two sacks apiece against Mississippi State, Alabama and South Carolina. Troy used quick throws, yet still threw deep enough times where the Vols had chances to generate pressure. James Franklin, Missouri's dual-threat quarterback, will present a tough challenge on Saturday.
The inconsistent pressure largely disappeared against the Trojans, and Sunseri said it's on both players and coaches to rediscover the early-season form when the Vols were finding ways to create pressure and hit the quarterback.
"It's knowing the protection, who's blocking you, how they're blocking you and how you're going to counter on it," Sunseri said. "Then you can outscheme some people and get some guys running free. I think what you have to do is you have to come with more men than they have, but you've still got to be able to cover.
"[It's] getting faster guys out there to get to the quarterback and just doing your techniques."
Sunseri's role changing?
Dooley said Monday that Sunseri "could" coach Saturday's game against the Tigers from the coaches, and Sunseri initially declined to confirm that on Wednesday.
"You'll have to wait till Saturday to find that out," he said.
Desperate for solutions, the Vols are trying some undisclosed game-day coaching staff adjustments in addition to any schematic adjustments to help ease players' "stress points." Sunseri said he was fully onboard with the changes and Dooley's increased involvement with the defense. The coach has spent all of his practice time on the defensive field this week.
"He's the boss. Derek's the boss," Sunseri said. "I think it'll be good. [My role] won't change at all.
"Someone's going to call the defenses, and we're going to get going."
In answering a question about the pros and cons of his previous experiences with coaching from the booth, Sunseri also hinted he'd be changing locations.
"To me, I like being up there because you're away from everything," he said. "I think you get better eyes up there. You can see more what's going on.
"The only thing you miss is being around those kids and pushing them and all that, but coach has made a good decision on this and he wants to do it, so we're going to do it."
Spreading the wealth
Ten different players have caught passes in Tennessee's last two games. Role receivers like Vincent Dallas, Alton "Pig" Howard and Jacob Carter step up with 10 catches combined. The supporting cast has continued to allow Justin Hunter, Cordarrelle Patterson and Zach Rogers to stay fresh.
"It just shows we have confidence in all our guys," receivers coach Hinshaw said. "The bottom line is you don't know when your number's going to get called. "You don't know when.
"On any play, you can get the ball, and that's why everybody that's in the game, get ready, and go get ready to go execute your play. This is your time, your catch and go execute. If it doesn't come to you, it doesn't, but then when it does, you're ready to catch the ball and go make a play."
Neal healing
Running backs coach Jay Graham said tailback Rajion Neal is "a little better" than last week in his recovery from an ankle injury. After missing two games, Neal got seven carries and caught a touchdown pass against Troy. Marlin Lane continues to get first-team reps.
"You'd like for him to improve really fast, but with ankle injuries, it takes a while," Graham said. "He's feeling a lot better this week, and he's practiced better. His confidence level has risen a little bit from last week.
"Getting tackled, getting hit, all that stuff that you're worried about with the ankle, I think it was good for him to get in the game last week and get some reps and feel, 'After I get hit, I'm OK.' The speed of the game, it's hard when you're out a couple of weeks and it's hard to get back into it. But he's done a good job."
Extra points
Hunter (soreness) was again limited during Wednesday's practice. ... Tennessee athletic director Dave Hart made another appearance at practice during the open-viewing period. ... Left tackle Antonio "Tiny" Richardson said Wednesday afternoon via his Twitter that he had fluid drained from his left knee.